Argo Window repair & Glass replacement
Dunton Ave,

Arlington Heights

,

IL

60004
Monday: 08:00 - 17:00
Tuesday: 08:00 - 17:00
Wednesday: 08:00 - 17:00
Thursday: 08:00 - 17:00
Friday: 08:00 - 17:00
Saturday: 09:00 - 14:00
Sunday: Closed
Need Window Works?
Hire the repair man you can trust!
847-796-5126
Before
After
Before
After
Before
After
Before
After
Before
After
Before
After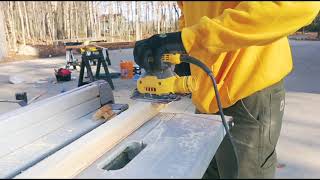 If you need to fix broken seal in Arlington Heights you can always rely on Argo Window Repair & Replacement Service.
In case of window repair this job can be quite stressful thing to do. That is one of a few different repairs, which people don't think that they need to think about; nevertheless, there are many reasons concerning why window repair is necessary. Most frequent reason for window repair in the house happens when somebody accidentally breaks it.
Services Offered in
Arlington Heights

:
Arlington Heights WOOD WINDOW REPAIR
Arlington Heights GLASS REPLACEMENT
Arlington Heights MECHANISM REPAIR
Nearest Cities we Serve
Rolling Meadows

(60008, 60067, 60095)

Prospect Heights

(60004, 60062, 60070, 60090)

Forest River

(60153, 60160, 60305)

Staples Corner

(60074)
Window Repair Near Me
Are your windows foggy? It means there is a broken seal! But there is no need to worry, you don't have to replace the window, you can just replace the glass! Call ARGO GLASS & WINDOWS to schedule a free estimate
Read Latest News
Arlington Heights Window Repair
Besides that, home windows often need repairs because of deep scratches, holes or dangerous cracks. Also, house owners must repair home windows because of usual wear and tear under influence of the harsh environment. But the good news about this – a few available things to get it fixed.
Window glass repair & replacement
Glass repair or even replacement can be not such troublesome as it often seems. Whole process may be very easy and quick, depending upon needs and time to be done. Unfortunately, sometimes people try to fix home window without any necessary knowledge. This can create additional damage to the window. Therefore, it is strongly recommended for people without required knowledge of repair make a call to Argo Window Repair & Replacement Service. We can fix most of home windows.
We guarantee high quality of our services and are offering most affordable prices.
Windows - face of your real estate
In any residential or commercial property first thing which one notices is the windows. When these become damaged, overall view of the property can be hopelessly spoiled. If you need to fix broken seal in Arlington Heights you can always rely on Argo Window Repair & Replacement Service. No need for waiting too long, better do it now.  Seal repair in Arlington Heights have never been so affordable!
Wooden windows are not just very functional, they are also aesthetic and done by real masters. They can brighten your rooms and allow seeing out. We are the company which is not only doing simple window repair in Arlington Heights, but we offer a complete services set for repair and replacement of wooden windows. As professional and experienced wooden window repair company, we got necessary skills and all equipment to repair windows in Arlington Heights, Illinois. We can really save you money and help to avoid unnecessary replacements. The best way to do it – go for the window restoration.
There are not so many reliable window repair companies in Arlington Heights IL, so if you are looking for the best window repair near me, don't hesitate to contact us!