Home Window Repair & Glass Replacement
Ohio St,

Aurora

,

IL

60505
Monday: 08:00 - 17:00
Tuesday: 08:00 - 17:00
Wednesday: 08:00 - 17:00
Thursday: 08:00 - 17:00
Friday: 08:00 - 17:00
Saturday: 09:00 - 14:00
Sunday: Closed
Need Window Works?
Hire the repair man you can trust!
630-780-6775
Before
After
Before
After
Before
After
Before
After
Before
After
Before
After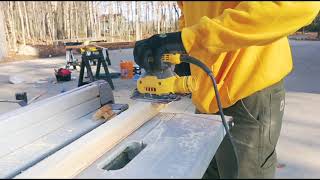 What actually makes us so special for people in Aurora Illinois?
Because we are doing all type of window repairs in Aurora, so you don't need to go anywhere else. It means that we will be at your door as soon as possible! All our workers are local and this fact can keep running cost at very low level. Even if you are looking for something really small, like seal repair in Aurora please don't hesitate, just give us a call.
Services Offered in
Aurora

:
Aurora WOOD WINDOW REPAIR
Nearest Cities we Serve
Aurora

(60502, 60503, 60504, 60505, 60506, 60507, 60538, 60542, 60563, 60564, 60568, 60569, 60585, 60598)

South Park

(60505)

Scraper-Moecherville

(60505)

Montgomery

(60506, 60512, 60538, 60543)

Marywood

(60505)

Exposition View

(60506)

Boulder Hill

(60538)

North Aurora

(60542)

Eola

(60502, 60519)

Frontenac

(60504)

Batavia Junction

(60502)

Mooseheart

(60539)
Window Repair Near Me
Are your windows foggy? It means there is a broken seal! But there is no need to worry, you don't have to replace the window, you can just replace the glass! Call ARGO GLASS & WINDOWS to schedule a free estimate
Read Latest News
Aurora Window Repair
To do window repairs by yourself is not so difficult, however if approach to this matter is done in wrong manner, it can easy turn into a real disaster in many different ways. Just see it for example, when anyone can go for DIY and only to find later that you did not replaced it correctly.
This problem may easy lead to big energy inefficiencies and even leakages inside your home. Finally, you will definitely spend more money for your energy bills and again for replacement job or even buy brand new windows. If you don't like to carry on such big and unnecessary expenses, then just simply contact us directly at Argo Window Service to get perfect solutions for most home window repairs, including such things like wooden cracks and frame sealing problems. Also, for maintenance of your home windows or any kind of repairs, no need to wait, because damaged seals may result in building up of condensate between panes, creating possible appearance of foggy or dirty spots inside window.
Do you have broken glass pane in the window?
As you probably know some double glazed doors and most of windows are using quite complicated adjusting mechanisms, which require special attention from most experienced technicians. In this case you cannot just go to any window repair near me, because it doesn't work. All you need to do is contact Argo Window Repair in Aurora IL! We have a long history of experience in most known aspects relating to double glazing repairs. Besides this, anybody can speak to us even for broken seal in Aurora. You can be sure we will come and fix it as well!
So, before you take final decision to replace your old double glazed windows please approach us first for a totally free repairs quotation, no matter how small it is.