Home Window Repair & Glass Replacement
Briarcliff Rd,

Bolingbrook

,

IL

60440
Monday: 08:00 - 17:00
Tuesday: 08:00 - 17:00
Wednesday: 08:00 - 17:00
Thursday: 08:00 - 17:00
Friday: 08:00 - 17:00
Saturday: 09:00 - 14:00
Sunday: Closed
Need Window Works?
Hire the repair man you can trust!
630-780-6775
Before
After
Before
After
Before
After
Before
After
Before
After
Before
After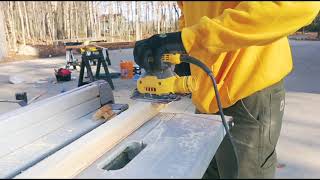 Argo Window repair in Bolingbrook IL provides a big set of services for repair and restoration of wooden windows.
Are you looking for repairs of window, because it's very old, wrecked or even completely unusable? Argo Window will fix your wooden windows or completely restore them. Besides that, we can help you to save a lot of money on electrical bills, which at the same time, will immediately raise the real value of your property.
Services Offered in
Bolingbrook

:
Bolingbrook WOOD WINDOW REPAIR
Bolingbrook GLASS REPLACEMENT
Bolingbrook HARDWARE / MECHANISM REPAIR
Nearest Cities we Serve
Barbers Corners

(60440)

Welco Corners

(60440)

Romeoville

(60441, 60446, 60490, 60544)

Lemont

(60439)

Romeo

(60441)

Big Run Acres

(60439)

Emerald Acres

(60439)

Cache Lake

(60439)
Window Repair Near Me
Are your windows foggy? It means there is a broken seal! But there is no need to worry, you don't have to replace the window, you can just replace the glass! Call ARGO GLASS & WINDOWS to schedule a free estimate
Read Latest News
Bolingbrook Window Repair
Your window is broken, and in double-glazed windows there is constant fog or there are other glitches with a windowpane? When somebody is looking for repairman to fix windows, majority of Bolingbrook people like to contact Argo Window repair, as this company is carrying out all necessary services for windows and their repair.
For repair of your window, at first it will be necessary to define as much as possible the type of needed repair. Renewal is the act of rescue without the need for its full and obligatory replacement. Fixing of home window isn't as difficult as you can think. Even while there are plenty different types, forms and windows sizes, you will find out that the methods which are used at their restoration are generally the same. From other point of view, modern windows, can be much more difficult to repair and are more inaccessible.
Argo Window Repair Company specializes in supplying of leading products and high-quality services for all home windows requirements irrespective of whether it is repair of a window, just installation or full replacement. We also provide the most advanced products for windows. Starting from the numerous various styles, intended to please your esthetic exterior requirements Argo Window repair comes to local business for any kind of repair, replacement and windows installation. If you want to update your style by completely changing windows or to do some repair and restoration, then it isn't necessary to wait long, just approach Argo Window repair in Bolingbrook state of Illinois.
If to consider such things like, what is better to restore old wooden window or to replace it for a new one, then first will be necessary to understand that window repair near me option will be most suitable for these purposes. Because usually everything is depending on the condition of home window. Our company is one of the few organizations which carry out repair of broken seal in Bolingbrook for all type of windows. If you need to update windows in the house or just to tinker it and to give them a new look, then you can contact directly our company and thus solve all problems related to window repair in Bolingbrook. Today, on the repair and installation market of home windows is presented a large number of firms; however you will need to think twice before making the decision and to give them a renovation job. It is necessary to check their background first. Maybe you can use strangers for some small jobs like seal repair in Bolingbrook, but for serious work you will need to call real professionals. In Bolingbrook Illinois there are not so many companies with such experience and most of people know them well.