Window repair & replacement
Buffalo Grove Rd,

Buffalo Grove

,

IL

60089
Monday: 08:00 - 17:00
Tuesday: 08:00 - 17:00
Wednesday: 08:00 - 17:00
Thursday: 08:00 - 17:00
Friday: 08:00 - 17:00
Saturday: 09:00 - 14:00
Sunday: Closed
Need Window Works?
Hire the repair man you can trust!
224-400-9073
Before
After
Before
After
Before
After
Before
After
Before
After
Before
After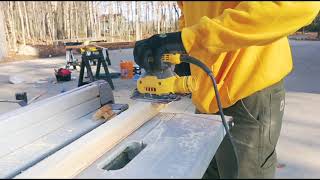 Many of households that are located in Buffalo Grove, Illinois have recently completed windows Repairing or Replacing.
This was due to the fact that the company Argo Window repair offers quality service and reasonable prices. New windows not only improve house appearance but also allow more light to penetrate to the house. If you haven't yet repaired old windows of your house, then do not leave it for a long time, but contact our company for more information immediately.
Services Offered in
Buffalo Grove

:
Buffalo Grove WOOD WINDOW REPAIR
Buffalo Grove GLASS REPLACEMENT
Buffalo Grove HARDWARE / MECHANISM REPAIR
Nearest Cities we Serve
Prospect Heights

(60004, 60062, 60070, 60090)

Staples Corner

(60074)

Barrington Woods

(60074)

Kildeer

(60047, 60074)

Horatio Gardens

(60069)

Aptakisic

(60069)

Prairie View

(60069)

Riverwoods

(60015)

Half Day

(60061)
Window Repair Near Me
Are your windows foggy? It means there is a broken seal! But there is no need to worry, you don't have to replace the window, you can just replace the glass! Call ARGO GLASS & WINDOWS to schedule a free estimate
Read Latest News
Buffalo Grove Window Repair
By replacing old windows you will get a number of significant advantages, among which there will be an opportunity to save on electricity and heating expenses. In addition, the new windows will look larger than their actual sizes, giving the impression that your home is much more spacious. Order the repair or replacement of windows and get real satisfaction from the results of our work!
If you live in the area of ​​Buffalo Grove, Illinois then you surely paid attention already to the large number of new beautiful windows that appeared only recently in the buildings. This is the work of Argo Window company, which deals with window repair in Buffalo Grove. Therefore, if you suddenly find yourself in need of a convenient window repair near me, please contact our professionals who will not only quickly repair your windows, but will also help to replace broken seal in Buffalo Grove. All specialists in Argo Window Repair have a special education and have been trained accordingly. Their knowledge allows them to provide works of any complexity with the highest quality of performance. If you need a seal repair in Buffalo Grove, do not waste of your time and do not wait until the problem gets bigger, but call our company or leave your application on this site. 
For residents of Buffalo Grove, IL, we are available for 24/7 per week, as we understand the importance of having serviceable windows for you and your family, because from their working condition depends not only the beautiful house appearance but also the safety of your family. If you unexpectedly broke the window, let us know and we will immediately arrive at your home and quickly replace broken glass.