Chicago Window Repir & Glass Replacement
W Lawrence Ave,

Albany Park

,

IL

60625
Monday: 08:00 - 17:00
Tuesday: 08:00 - 17:00
Wednesday: 08:00 - 17:00
Thursday: 08:00 - 17:00
Friday: 08:00 - 17:00
Saturday: 09:00 - 14:00
Sunday: Closed
Need Window Works?
Hire the repair man you can trust!
773-303-7155
Before
After
Before
After
Before
After
Before
After
Before
After
Before
After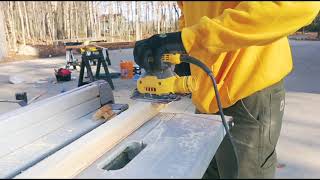 Wooden windows restoration in Albany Park, Chicago
Despite plastic windows high popularity, many homeowners remain faithful to traditional wooden frames. Therefore wooden windows restoration becomes a popular and necessary service. Between supporters and opponents of plastic and wooden window systems, disputes do not go down because each side has arguments in favor of its preferences. Experts from Argo Glass & Windows in Albany Park believe that the price of the wooden windows restoration fully justifies the money spent and it is cheaper and less expedient then new plastic structures installation.  
Services Offered in
Albany Park

:
Albany Park WOOD WINDOW REPAIR
Albany Park GLASS REPLACEMENT
Albany Park HARDWARE / MECHANISM REPAIR
Are your windows foggy? It means there is a broken seal! But there is no need to worry, you don't have to replace the window, you can just replace the glass! Call ARGO GLASS & WINDOWS to schedule a free estimate
Read Latest News
Albany Park Window Repair
The second very important point is the question - where and how to repair wooden windows. That is, do it yourself, turn to artisanal craftsmen or use the services of companies involved in the window systems production and installation.  Independently repairing old wooden windows is problematic for many, since building restoration requires professional skills, knowledge, and availability of special tools and materials. Much easy to get specialists to finish a job.
When do we need restoration of old wooden windows
Window frames made of wood are exposed to aggressive factors - moisture, temperature drops, sunlight, and fungus. Wooden windows repair needs are determined in the presence of such factors:
wooden frame squinted and lost its shape;
wood is cracked, sometimes exfoliated, swollen;
gaps between frame and window glass appeared;
broken frame attachment in the window opening;
broken accessories, like handles, locks;
transom tightly adjacent to the frame.
The main problem in violation of the design or window wooden base, problem with tightness and heat insulation, which leads to drafts and heat loss, dust ingress and noise penetration.
Repair and restoration of wooden windows
The difference between wooden windows repair and restoration is in the volume and nature of the necessary work. Under the repair refers to cleaning of old paint, alignment design, replacement of fittings and glass replacement. Most repairs are carried out on site and do not require removal of the frame from the opening.  Repair work or restoration of wooden windows can be ordered from Argo Glass&Windows at a very affordable price.
During wooden windows restoration, our company will carry out the following work:
full cleaning of paint coatings;
replacement and fixing of broken areas;
wood processing with special impregnations that strengthen its structure;
restoration of the window frame design;
applying a new coating;
changing of accessories and locks.
After restoration, you will see a new look of your old windows. This will bring extra value to your house and improve its general appearance. Don't take time to make your decision just pick up and call us for order placing!