Chicago Window Repir & Glass Replacement
N Hiawatha Ave,

Edgebrook

,

IL

60646
Monday: 08:00 - 17:00
Tuesday: 08:00 - 17:00
Wednesday: 08:00 - 17:00
Thursday: 08:00 - 17:00
Friday: 08:00 - 17:00
Saturday: 09:00 - 14:00
Sunday: Closed
Need Window Works?
Hire the repair man you can trust!
773-303-7155
Before
After
Before
After
Before
After
Before
After
Before
After
Before
After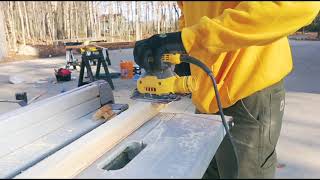 What is more profitable wooden windows repair or replacement in Edgebrook, Chicago
Nowadays, in many new homes, developers are installing so-called double-glazed windows instead of ordinary window frames. This design is less bulky, more convenient and retains heat better.
Services Offered in
Edgebrook

:
Edgebrook WOOD WINDOW REPAIR
Edgebrook GLASS REPLACEMENT
Edgebrook HARDWARE / MECHANISM REPAIR
Are your windows foggy? It means there is a broken seal! But there is no need to worry, you don't have to replace the window, you can just replace the glass! Call ARGO GLASS & WINDOWS to schedule a free estimate
Read Latest News
Edgebrook Window Repair
The company Argo Glass & Windows professionally involved in the repair, restoration, and insulation of wooden windows. Our experience allows us to guarantee quality of our services. We use only the most advanced technologies, high-quality consumables, and professional tools. In the cold season, when carrying out work on the overhaul of windows, masters of our company use a special heat shield to protect your apartment from freezing.
Replace or repair wooden windows and doors
It would seem that everything is very good, but the quality of the wooden profile, its sealing elements, and accessories, sometimes, leave much space to be desired. As a result, during their operation windows gradually lose appearance, fail and cease to fully carry out functions that were assigned to them. And, of course, homeowners have a legitimate question - what to do? We confidently declare, there no need to change! Any wooden window with glass can be repaired! Modern repair technologies and high-quality consumables allow you to fully restore functionality and appearance of your windows.
Why should you ask for help from us
Because there many important bonuses, which anyone can get from cooperation, such as:
Individual approach. Specialists from Argo Glass & Windows Edgebrook will fix geometry of the window, replace original sealant with a better one, restore and paint a wooden frame, and process glass unit seat. In general, they will do everything that is required. At your request, it is possible to paint wooden glass windows in any color, as well as double-sided painting (different colors inside and outside the room).
The whole point is in the details. We pay special attention to the fittings since free opening and closing of the window and sash tightness to the frame depend on its proper adjustment. If necessary, we can replace window handles with new, more suitable for window design. Fitting and calibration of accessories are made after complete repair, restoration, and windows paint.
Savings are the key to success. We take the most frequent orders from our clients for the windows repair with double-glazed windows in old houses, as they usually contain bay windows. Replacing such a window with a plastic one can cost a fortune, while repairs from our company can be afforded by anyone! The difference is obvious.
Warranty for all
In addition, we offer a guarantee for wooden double-glazed windows repair, restoration and glass replacement. You can get detailed information by contacting our manager.