Chicago Window Repir & Glass Replacement
W Fullerton Ave,

Elmwood Park

,

IL

60707
Monday: 08:00 - 17:00
Tuesday: 08:00 - 17:00
Wednesday: 08:00 - 17:00
Thursday: 08:00 - 17:00
Friday: 08:00 - 17:00
Saturday: 09:00 - 14:00
Sunday: Closed
Need Window Works?
Hire the repair man you can trust!
773-303-7155
Before
After
Before
After
Before
After
Before
After
Before
After
Before
After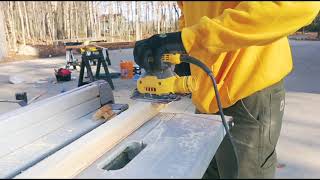 Wooden windows guaranteed quality repair in Elmwood Park, Chicago
These days apartments and cottages owners install PVC windows but there are quite a lot of old country houses that do not need warm plastic or new double-glazed wooden windows. They have their old doors and windows. In this well-known case house drawdowns or wear of the loops begin to bring a problem because it hardly can close at all.
Services Offered in
Elmwood Park

:
Elmwood Park WOOD WINDOW REPAIR
Elmwood Park GLASS REPLACEMENT
Elmwood Park HARDWARE / MECHANISM REPAIR
Are your windows foggy? It means there is a broken seal! But there is no need to worry, you don't have to replace the window, you can just replace the glass! Call ARGO GLASS & WINDOWS to schedule a free estimate
Read Latest News
Elmwood Park Window Repair
You can repair old wooden windows and doors by calling to Argo Glass & Windows from Elmwood Park without starting repair by yourself.  We also do all jobs for glass replacement.
As a result of long-term operation, doors and windows begin to shatter, swing open, creak, warp, or not open at all. These defects can be easily eliminated using our company experience.
If the door or wooden window is beginning to jam, you need to give the door leaf or casement window an inclination corresponding to the inclination of the frame.  Argo Glass&Windows specialists will unscrew the bottom loop and place a thin plastic lining under it or, at the worst, cardboard. If the window sash, wedges in the upper vertical part, they will have to unscrew the upper hinge and drown place of fastening of the hinge with a chisel. The wooden door is in most cases wedged as a result of an increase in distance between it and the box itself in the hinge area. This is can happen because wood drying out or hinge wears a lot. In this case, it is better to replace the hinges but you can also prolong their life by slightly "drowning" the looped nests in the wooden frame. Windows repair will need a very same attention.
Most common wooden door problems
The wooden door sometimes springs, even if the hinges are deeply cut, and the screws are well deepened. This is the result of a close door leaf junction to the frame. In this case, we have to remove door leaf and grind off a couple of special stuff. As for the settled wooden windows or doors, usually under lower and upper loops halves they enclose improvised gaskets in the form of rings of wire or washers, oiled in advance but it is better to move them higher.  
If door cracks have already started with a width of no more than two millimeters, it is necessary to putty them. If the cracks in the wooden door more than two millimeters, they will have to insert pieces of dried wood. In the case of panel fixing, it must be first removed from all sides of the door. Only after that we can make all the above-described manipulations, and set it in place.
Due to raising wooden floor, door leaf sometimes needs to be shortened. This can be done by ordinary hacksaw, a jigsaw or a circular electric saw with small teeth. Before to do this we will proper secured the door on the reverse side with a board so that sawdust would turn out. If the wooden door was framed and a void formed at the bottom, then it is better to pick up a batten from solid wood according to the canvas thickness and nail it or glue it to the bottom.