Chicago Window Repir & Glass Replacement
N Central Ave,

Jefferson Park

,

IL

60630
Monday: 08:00 - 17:00
Tuesday: 08:00 - 17:00
Wednesday: 08:00 - 17:00
Thursday: 08:00 - 17:00
Friday: 08:00 - 17:00
Saturday: 09:00 - 14:00
Sunday: Closed
Need Window Works?
Hire the repair man you can trust!
773-303-7155
Before
After
Before
After
Before
After
Before
After
Before
After
Before
After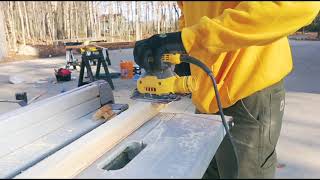 Great experience in the field of wooden windows repair in Jefferson Park, Chicago
Wooden windows have a long service life, sometimes more than 50 years. However, over time, partial or complete restoration of this product may be necessary.
Services Offered in
Jefferson Park

:
Jefferson Park WOOD WINDOW REPAIR
Jefferson Park GLASS REPLACEMENT
Jefferson Park HARDWARE / MECHANISM REPAIR
Are your windows foggy? It means there is a broken seal! But there is no need to worry, you don't have to replace the window, you can just replace the glass! Call ARGO GLASS & WINDOWS to schedule a free estimate
Read Latest News
Jefferson Park Window Repair
The invaluable advantage of wooden windows is the fact that the profiles of such product can be easily repaired, they are subject to repair and restoration, unlike, for example, plastic and aluminum. Wood has good ductility, the coating can be restored with minimum investment, whereas with chips and scratches on PVC and aluminum profiles, that window must be completely replaced.
Do not rush to change old wooden window because its renovation will save a few times more money than buying a new one. With reliable and updated windows, you will again feel safe from the cold, as well as pleasantly surprised by the updated facade of the house. Argo Glass&Windows from Jefferson Park provide necessary services to local residents and fully guarantee all jobs done.
In our company, you can not only buy wooden windows but also order the renovation of old ones. Regardless of what happened to the design, we will be happy to provide expert assistance.
What can be reasons for wooden windows restoration
Reasons for restoration:
Loss of sound and heat insulation. If you notice frequent drafts in the house with the windows closed, as well as clear wind whistles at the joints - this is a reason to think about windows restoration.
Distorted sashes and vents. You cannot close the window tightly and you have to clap several times with a window leaf? So there was a misalignment of the structure and it requires the hand of a master.
Unpresentable, broken hardware. Worn, outdated furniture spoils general appearance of the window, and even if it is broken, add more negative effect. You can replace it at any time using our restoration service.
Outdated paint layers, pronounced chips, cracks on the surface. Cracks, scratches, chips - all this reduces the level of insulation. Keep warm in your home, order partial restoration.
Order company restoration service for wooden windows or glass replacement on favorable terms and keep in mind that job can be done even today. Our experts will carefully carry out all the work and your window will surely please you with an updated appearance, as well as durability.
For carrying out such work a special tool is used that copes with any breakdowns. Experienced masters take on the most seemingly hopeless windows repair cases and solve the problem efficiently and quickly.
For wooden windows repair and restoration, you should contact reliable organization. Buying windows in our company, client can be confident in the service and consulting support products for the entire period of their lifetime.