Chicago Window Repir & Glass Replacement
W Higgins Ave,

Norwood Park

,

IL

60656
Monday: 08:00 - 17:00
Tuesday: 08:00 - 17:00
Wednesday: 08:00 - 17:00
Thursday: 08:00 - 17:00
Friday: 08:00 - 17:00
Saturday: 09:00 - 14:00
Sunday: Closed
Need Window Works?
Hire the repair man you can trust!
773-303-7155
Before
After
Before
After
Before
After
Before
After
Before
After
Before
After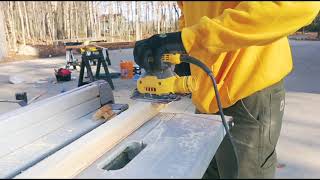 Wooden windows repair in Argo Glass & Windows in Norwood Park, Chicago
Many homeowners say that wooden windows are fashionable and relevant. But their beauty is not the main indicator that may affect buyer's choice.
Services Offered in
Norwood Park

:
Norwood Park WOOD WINDOW REPAIR
Norwood Park GLASS REPLACEMENT
Norwood Park HARDWARE / MECHANISM REPAIR
Are your windows foggy? It means there is a broken seal! But there is no need to worry, you don't have to replace the window, you can just replace the glass! Call ARGO GLASS & WINDOWS to schedule a free estimate
Read Latest News
Norwood Park Window Repair
Because wooden windows have a large number of excellent and high-quality assets:
frost resistance;
excellent heat and sound insulation;
environmental friendliness;
ease of processing;
high durability - wooden windows with proper use will last for many years.
A little bit more about wooden windows repair
When choosing wooden windows, do not forget that wood has a number of specific problems, such as cracking. If you know that you understand nothing can be done without professional specialist help who will fit and seal for your wooden windows.
Of course, we recommend paying special attention to protecting wood from external influence. Therefore, in the process of window repairing, it is necessary to carry out a number of measures aimed at eliminating damaged areas. First of all, we recommend that the windows be treated with a protective layer against fungus and moisture before applying the paintwork. This entire job can be done by Argo Glass & Windows from Norwood Park.
Wooden windows damaged by moisture can often be the case because rainwater and moisture mostly flow down to the lower part of the frame and onto the window sill. Therefore, our specialists recommend for wooden windows repair a universal set of anti-fungal protective agents, as well as a hardener and a special preservative, which remove fungus and moisture forever!
When protected from fungus and moisture, most owners of wooden windows often deal with connecting seat problem, window covers, and glazing beads. At the same time, wooden windows repair may take as long as a few hours, or several days. Sometimes a quality wooden windows restoration may require dismantling the entire window.
If you will do all above measures and take care of your wooden windows, you can be 100% sure that their will last for many more years.
Argo Glass & Windows specialists will carry out a complete restoration and paintwork coatings of your wooden windows, as well as replacement or repair of windows faulty fittings, glass replacement, windows toning and booking,  replacement of ordinary double-glazed windows with energy-saving or multifunctional ones, and can also produce insulation if necessary.
As part of these types of work, our specialists will perform a high-quality repair of wooden windows. Our company employs professionals with many years of experience in servicing all types of window and door, so you are guaranteed that contacting a reliable company. We will promptly fix any breakages and eliminate defects in your window construction. Just call us and we will resolve any issue with your wooden windows.