Argo Glass & Windows - Des Plaines
Chestnut St,

Deerfield

,

IL

60015
Monday: 08:00 - 17:00
Tuesday: 08:00 - 17:00
Wednesday: 08:00 - 17:00
Thursday: 08:00 - 17:00
Friday: 08:00 - 17:00
Saturday: 09:00 - 14:00
Sunday: Closed
Need Window Works?
Hire the repair man you can trust!
847-796-5126
Before
After
Before
After
Before
After
Before
After
Before
After
Before
After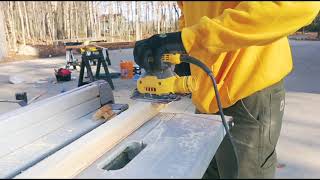 Argo Home glass repair which will come to your rescue and will replace broken seal in Deerfield
Living long time with a damaged window can be very dangerous to your safety. Getting window repair or even replacement right away is also very important and can really protect you and your loved ones. A broken window glass is definitely something that everyone may have experienced a few times in their lives.
Services Offered in
Deerfield

:
Deerfield WOOD WINDOW REPAIR
Deerfield GLASS REPLACEMENT
Deerfield HARDWARE / MECHANISM REPAIR
Nearest Cities we Serve
Riverwoods

(60015)

Half Day

(60061)

Briergate

(60035)

Bannockburn

(60015)

Highmoor

(60035)

Del Mar Woods

(60015)

Highwood

(60040)

Ravinia

(60035)

Everett

(60045)

West Lake Forest

(60045)

Braeside

(60035)
Window Repair Near Me
Are your windows foggy? It means there is a broken seal! But there is no need to worry, you don't have to replace the window, you can just replace the glass! Call ARGO GLASS & WINDOWS to schedule a free estimate
Read Latest News
Deerfield Window Repair
Although most of window problems might not seem like a really big deal, even the smallest crack on windows glass can be a danger to your safety, to the safety of others in the house, and your neighbors. If you don't like to take such risks, then dealing with faulty window becomes imperative. Irrespective of whether you are looking for absolutely new windows or you just want to repair old windows or you like to replace them, our skilled team from Argo Home glass repair will be able to perform this work most quickly and correctly. We offer high efficiency for windows repair which will look good and have high level of energy efficiency.
It is better to repair the broken windows without delay
If take into consideration windows safety, then it is easy to notice that vast majority of people in Deerfield Illinois simply don't pay necessary attention to the broken window glass, shutters and other unsatisfactory windows conditions. All this is aggravated if a child playing near the broken glasses in the house, and it is dangerous. Sometimes the problem is small and it is better to solve it at once. It's always possible to find available window repair near me which will repair your window. If your window has moisture inside and slightly freezes in the winter, then you should call Argo Home glass repair which will come to your rescue and will replace broken seal in Deerfield. Our company's professional experts are able to appreciate client time and money, therefore it is hard to find someone who can do better seal repair in Deerfield. This is why most of residents in Deerfield IL have trust in us. Argo Home repair offers a complete set of available services for window repair in Deerfield. Besides usual repair and replacement of the broken windows, their full restoration is also possible. And if you were bothered by old windows in your house we will replace them with the most stylish and modern one.