Argo Window repair & Glass replacement
Main St,

Downers Grove

,

IL

60516
Monday: 08:00 - 17:00
Tuesday: 08:00 - 17:00
Wednesday: 08:00 - 17:00
Thursday: 08:00 - 17:00
Friday: 08:00 - 17:00
Saturday: 09:00 - 14:00
Sunday: Closed
Need Window Works?
Hire the repair man you can trust!
847-796-5126
Before
After
Before
After
Before
After
Before
After
Before
After
Before
After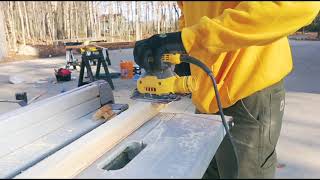 Restoration services is provided for all types of home windowpane in Downers Grove, Illinois.
Our company Argo Window repair deals with different types of repairs or replacement of any home glass. Of course, breakage of windows and fog formation inside them may be caused by broken seals. Argo Window repairer has skilled personnel and all necessary equipment in order to come and to solve all problems with your windows right on the spot.
Services Offered in
Downers Grove

:
Downers Grove WOOD WINDOW REPAIR
Downers Grove GLASS REPLACEMENT
Downers Grove HARDWARE / MECHANISM REPAIR
Nearest Cities we Serve
Belmont

(62811)

Westmont

(60523, 60559)

Clarendon Hills

(60514)

Lisle

(60532, 60563, 60572)

Darien

(60561)

Lace

(60561)

Highland Hills

(60148)

Willowbrook

(60514, 60527)

Utopia

(60181)

Foxcroft

(60137)

York Center

(60148)

Oakbrook Terrace

(60181)
Window Repair Near Me
Are your windows foggy? It means there is a broken seal! But there is no need to worry, you don't have to replace the window, you can just replace the glass! Call ARGO GLASS & WINDOWS to schedule a free estimate
Read Latest News
Downers Grove Window Repair
We can restore or replace any type of home windows and we perform our work very fast and at perfect prices. Argo Home window repair, which is located in Downers Grove offers to all clients high-quality service. Today, many different companies are offering its installation services of a windowpane in Illinois. Irrespective of all complexity, Argo Home repair always serve its customers in the best way possible and try to add new shape in their house. We offer very fast and suitable service. Accurate following to the drawn-up plan for our clients is one of important distinctive features of our work. Our company also offers free assessment of possible works which is favourably above other companies' similar offers. Learn about our prices and receive the total cost of all works. For this purpose, use a simple form to request free quotes and we will provide you with cost of windows repair within only several days. You can always compare our prices to those which are offered by other companies.
Pay your attention towards wooden window maintenance
In wooden home windows maintenance it is very important to observe all necessary requirements as their violation can lead to the most unpleasant consequences. For example, if you have noticed inside window some kind of moisture or fog, then you shouldn't wait any longer because the situation might become worse. This might happen because double-glazed windows tend to lose its insulation. Broken seal in Downers Grove can be repaired easily. For this purpose you can call the experts from the Argo Home repair in Downers Grove IL company who will always come to the rescue. Seal repair in Downers Grove is their direct work which is always done with high quality materials and in a skillful manner.
Some house owners consider that the problem with windows can always be put away for later stage as it can be still in use, even in such bad state. Such approach is totally wrong as later repair cost will be considerably increase. So, much better to call the company which is engaged in window repair in Downers Grove and to expedite the required repair. Argo Home repair in Downers Grove, Illinois specializes in repair of wooden windows and doors and it is suitable provider of window repair near me services.