Window & Glass Repair
Busse Rd,

Elk Grove Village

,

IL

60007
Monday: 08:00 - 17:00
Tuesday: 08:00 - 17:00
Wednesday: 08:00 - 17:00
Thursday: 08:00 - 17:00
Friday: 08:00 - 17:00
Saturday: 09:00 - 14:00
Sunday: Closed
Need Window Works?
Hire the repair man you can trust!
331-333-5343
Before
After
Before
After
Before
After
Before
After
Before
After
Before
After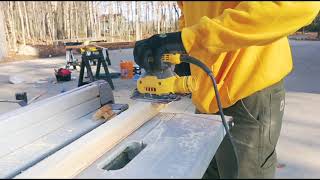 Our company is involved in window repair in Elk Grove Village already for long time and is well-known to all its residents.
Very often many house owners want to completely replace windows, because of such reason as - old windows have no capacity needed to keep necessary warm at such level which modern windows will do.
Services Offered in
Elk Grove Village

:
Elk Grove Village WOOD WINDOW REPAIR
Elk Grove Village GLASS REPLACEMENT
Elk Grove Village HARDWARE / MECHANISM REPAIR
Nearest Cities we Serve
Itasca

(60143)

Roselle

(60172)

Medinah

(60143, 60157)
Window Repair Near Me
Are your windows foggy? It means there is a broken seal! But there is no need to worry, you don't have to replace the window, you can just replace the glass! Call ARGO GLASS & WINDOWS to schedule a free estimate
Read Latest News
Elk Grove Village Window Repair
They can be understood, however before making up the mind for such a responsible step, everyone have to carry out all necessary calculations and only after that can say goodbye to the old wooden windows. Repair of a folding window includes not only processing it parts with special compositions against harsh environment influence, but also repair of the frame and glass which will bring dramatic improvement to your house's energy efficiency. It substantially would reduce your bills for heating and, considering that restoration of folding windows will cost much cheaper, than their replacement for a new one, it can become an excellent alternative to it.
Argo Home glass repair can bring a few bargain offers for their customers and complete all orders in very quick time. We can repair your broken windows and at the same time keep considerable financial savings for your budget.
High electricity and heating bills?
When there is a question of big bills for heat consumption, many of us in Elk Grove Village, Illinois begin to complain, but it would be desirable to notice that we do a little to keep more warm in the house and thus to cut our expenses. And it is really not as difficult as it might look like. For example, begin with calling a company which is involved in repair of broken seal in Elk Grove Village. And it is only the first necessary step. Then check all your windows whether there is no broken glass somewhere. Often in glass there can be a small crack which is very difficult to find. This is why for this purpose better to go to window repair near me company. Also you can contact Argo Home glass repair which is engaged in this business for a long time. To do seal repair in Elk Grove Village anybody may approach this company. They know work well and can guarantee to you, that after the job will be done your bills for electricity and heating will significantly go down. In a good house there have to be reliable windows which will keep well all warm inside. You can call us for checking your windows and free assessment and we will try our best to keep you fully satisfied, as well as all those, who dealt with us before in Elk Grove Village, IL.