Argo Glass & Windows - Des Plaines
Ridge Ave,

Evanston

,

IL

60201
Monday: 08:00 - 17:00
Tuesday: 08:00 - 17:00
Wednesday: 08:00 - 17:00
Thursday: 08:00 - 17:00
Friday: 08:00 - 17:00
Saturday: 09:00 - 14:00
Sunday: Closed
Need Window Works?
Hire the repair man you can trust!
847-796-5126
Before
After
Before
After
Before
After
Before
After
Before
After
Before
After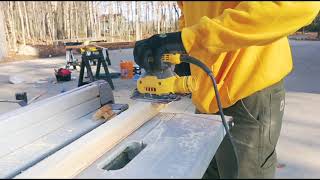 If you have a broken seal in Evanston, don't wait, call Window repair & replacement in Evanston, Illinois and we will come and solve it for you.
It doesn't take a long time and is quite affordable. When you dealing with windows it's very important to do all necessary repairs and maintenance in right time, otherwise these problems will be just on the rise.
Services Offered in
Evanston

:
Evanston WOOD WINDOW REPAIR
Evanston GLASS REPLACEMENT
Evanston HARDWARE / MECHANISM REPAIR
Nearest Cities we Serve
South Evanston

(60201, 60202, 60203, 60204, 60208, 60209)

Oakton

(60202)

Howard District

(60626)

Gross Point

(60091)

Kenilworth

(60043)
Window Repair Near Me
Are your windows foggy? It means there is a broken seal! But there is no need to worry, you don't have to replace the window, you can just replace the glass! Call ARGO GLASS & WINDOWS to schedule a free estimate
Read Latest News
Evanston Window Repair
Complete repair of house windowpane sometimes becomes the only urgent option, when usual repair work can't help a wooden window. Repair of a double-glazed window could considerably save your money and time, in comparison with full window replacement. Sometimes it becomes the best option for a certain situation. While glass repair in comparison with replacement can be cheaper choice, but it can happen that window has big damages and therefore becomes dangerous to people around. That's why in such cases it is much better to replace it at once. What windows will be best suitable for your home? Rather a difficult question and has to be approached carefully. The appearance of the windows defines your house general look. Argo Window repair is that company which always considers opinion of homeowners and would like to give the best and clever advice for their house.  
Besides, timely repair of damaged window frame will reduce need for it replacement. Window frames also need to be maintained in due time to prevent appearance of decay or frame deformation. In addition, wooden frames are also influenced by bad weather conditions. They need to be repaired in time to reduce owner expenses. And besides that, windows your house has wood windows, it is necessary to cover them periodically with a special protective paint. Window repair & replacement is the well-known company, where true professionals are working. They are always ready to help you with any windows repair or to make their full replacement.  
The questions concerning replacement of wooden windows always are rather difficult, especially, when these windows have served to their owners for several decades. During this time house owners and their acquaintances have already got used to how the house looks, thanks to these windows, and have no wish to change it. Sometimes this problem also becomes complicated because of difficulties to find suitable window repair near me. Therefore, the problem is just postponed. And it isn't correct and may lead further to considerable expenses. This is why you will need a reliable company for window repair in Evanston.
All homeowners in Evanston, IL must keep in mind, that full home window replacement is not the best option for them. Obviously, in some difficult situations that can be only the way, but don't wait for such things, do all in time and we are here to help you, whether it is seal repair in Evanston or window replacement.