Argo Glass & Windows - Des Plaines
Lake Ave,

Glenview

,

IL

60026
Monday: 08:00 - 17:00
Tuesday: 08:00 - 17:00
Wednesday: 08:00 - 17:00
Thursday: 08:00 - 17:00
Friday: 08:00 - 17:00
Saturday: 09:00 - 14:00
Sunday: Closed
Need Window Works?
Hire the repair man you can trust!
847-796-5126
Before
After
Before
After
Before
After
Before
After
Before
After
Before
After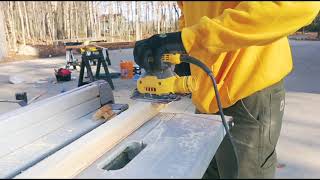 We do all kind of window work, beginning from broken seal in Glenview and up to more serious window repair in Glenview.
In the winter time harsh weather will begin its destructive action against your windows, therefore they need preliminary repair or service. Without it, prepare yourself for high electricity and heating bills.
Services Offered in
Glenview

:
Glenview WOOD WINDOW REPAIR
Glenview GLASS REPLACEMENT
Glenview HARDWARE / MECHANISM REPAIR
Nearest Cities we Serve
Forest River

(60153, 60160, 60305)

Gross Point

(60091)

Kenilworth

(60043)

Hubbard Woods

(60093)

Golf

(60025, 60029)

The Grove

(60025)

Northfield Woods

(60025)

Niles

(60646, 60714)

Des Plaines

(60016, 60017, 60018, 60019)
Window Repair Near Me
Are your windows foggy? It means there is a broken seal! But there is no need to worry, you don't have to replace the window, you can just replace the glass! Call ARGO GLASS & WINDOWS to schedule a free estimate
Read Latest News
Glenview Window Repair
As well as any part of your house, windows also need timely repair and proper maintenance. Sometimes it might even be necessary to do windows full replacement if they are in very bad condition. Windows is one of the weakest points in any house because they are subject to destructive heat influence in the summer and negative impact of low temperatures in the winter. If you are going for window repairs then you can receive the following services: all joints and broken parts replacement as well as others window parts repairing on request. If you order such repair for the first time, then better call straight to the professional experts from Argo Window repair, which is always ready to quickly help you. We will do any windows essential repairs and replacement in the city of Glenview. 
Argo Window repair can also replace your old and ugly windows and doors for a new one.
If you live in the old house in Glenview, Illinois, which for many years didn't have any repair or maintenance and that building got wooden windows, then most probably your electricity bills are too high and you are overpaying for heating. Do you ask yourself why? The answer for you lies right here. Everything is very simple. When cold season approach, just go to any of windows and lay your hand to its wooden frame. You will feel how cold air gets deep into rooms. Or look at the window glass, some of them have dimmed and their seal is broken. If you need seal repair in Glenview you can call to Argo Window repair in Glenview, IL. This company is well-known to local residents, has worthy reputation and provides convenient window repair near me services. We are always here to help you!
All windows, especially wooden need timely service and maintenance. Only then they will remain in good shape for a long period of time. For this purpose you will need to call this company, which is involved in a wide range of windows and doors repair and maintenance. So, call us and stop paying enormous sums of money for your utility bills!