Argo Glass & Windows - Des Plaines
Johns Ave,

Highland Park

,

IL

60035
Monday: 08:00 - 17:00
Tuesday: 08:00 - 17:00
Wednesday: 08:00 - 17:00
Thursday: 08:00 - 17:00
Friday: 08:00 - 17:00
Saturday: 09:00 - 14:00
Sunday: Closed
Need Window Works?
Hire the repair man you can trust!
847-796-5126
Before
After
Before
After
Before
After
Before
After
Before
After
Before
After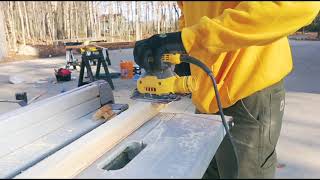 Argo Window repair in Highland Park, IL can offer everything in windows maintenance and service
If old windows are in very bad condition, then first of all they become some kind of invitation for thieves. Such windows obviously will have not enough safety features for your family. Therefore, urgent replacement is necessary. Only by this way you will be able to achieve the acceptable level of home safety.
Services Offered in
Highland Park

:
Highland Park WOOD WINDOW REPAIR
Highland Park GLASS REPLACEMENT
Highland Park HARDWARE / MECHANISM REPAIR
Nearest Cities we Serve
Briergate

(60035)

Bannockburn

(60015)

Highmoor

(60035)

Highwood

(60040)

Ravinia

(60035)

Braeside

(60035)
Window Repair Near Me
Are your windows foggy? It means there is a broken seal! But there is no need to worry, you don't have to replace the window, you can just replace the glass! Call ARGO GLASS & WINDOWS to schedule a free estimate
Read Latest News
Highland Park Window Repair
The investments made in new windows of your house are wise as increase the cost of your real estate and will help you save considerable sums of money in your heating and electricity bills. It is also promoted by new energy saving technologies, which for the last few years were widely developed. New double-glazed windows pass more light and keep better the warmth during winter period. Therefore, look at your windows and if they are in an unsatisfactory state, then order to repair it at Argo Window repair. We can also do full replacement of your old windows for more modern and sophisticated ones, that will definitely save you a lot of money.
Such replacement will increase your house's evaluation and will change its appearance, giving it a more attractive look.
If you have any questions, regarding windows repair in Highland Park, then is better to approach our company, which is recognized one of the best in this field of work! For this reason, local residents prefer only deal with us for any kind of windows repair.
Sometimes small things can bring you big problems. When we are talking about old and damaged window that may be the case. So, then is better to look for window repair near me.
Let see what can happen if your window seal is broken. At first, water will start leaking inside wooden frame. Even if you permanently look after your windows and do in time all needed maintenance, still you can't get inside it. So, then water will be gathered and window frame will start to rot. We do repair broken seal in Highland Park and if you stay somewhere around Highland Park, Illinois you are more than welcome to give us a call! 
Don't wait for your old windows to collapse, but go to window repair in Highland Park and ask for assistance. Besides all this troubles with higher bills and danger of broken glass you mustn't forget about thieves. They can easy find the way to your house. Usually to fix small window things doesn't take long time, so if you see it just go to seal repair in Highland Park. We will do all necessary work in same day, so no need to worry. All stuff at Argo Window repair are real professionals and will solve window problem quickly and at an affordable price.