Argo Glass & Windows - Hodgkins
Garfield St,

Hinsdale

,

IL

60521
Monday: 08:00 - 17:00
Tuesday: 08:00 - 17:00
Wednesday: 08:00 - 17:00
Thursday: 08:00 - 17:00
Friday: 08:00 - 17:00
Saturday: 09:00 - 14:00
Sunday: Closed
Need Window Works?
Hire the repair man you can trust!
708-328-7020
Before
After
Before
After
Before
After
Before
After
Before
After
Before
After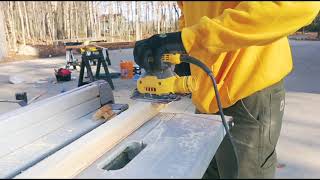 When you are checking up for proper window repair near me for broken seal, better go to Argo Window repair, which is in Hinsdale, IL
If you don't care about windows repair in the house, then sooner or later it will lead to the fact that your property will lose its original attractive look. While doors are considered home's entrance, then windows are its eyes and if it's neglected they it will begin to see badly. 
Services Offered in
Hinsdale

:
Hinsdale WOOD WINDOW REPAIR
Hinsdale GLASS REPLACEMENT
Hinsdale HARDWARE / MECHANISM REPAIR
Nearest Cities we Serve
Westmont

(60523, 60559)

Clarendon Hills

(60514)

Darien

(60561)

Lace

(60561)

Willowbrook

(60514, 60527)

Countryside

(60525)

La Grange

(60525)

Burr Ridge

(60527)

Western Springs

(60558)

Fullersburg

(60521)
Window Repair Near Me
Are your windows foggy? It means there is a broken seal! But there is no need to worry, you don't have to replace the window, you can just replace the glass! Call ARGO GLASS & WINDOWS to schedule a free estimate
Read Latest News
Hinsdale Window Repair
If you have no time to keep wooden windows in proper condition, we can suggest replacing them with more modern ones, which don't need any service as a frame is made from special PVC plastic. Argo Window repair can offer you classical windows with a double glazing or bay window which will visually expand space inside your house. Each of these window replacing projects has been already done in Hinsdale and all house owners, who have received new windows remained completely happy. Their property has received a new shape and began to look not only more beautiful, but also expensive. Therefore, if you decide to follow their example, then you will also be able to receive all those benefits which now they have. After windows replacement, your house will look just perfect!
 Our company offers most affordable services in this area, so you will definitely not be disappointed! Besides repair, we do full windows replacement and have all possible types of new models. If you decide to go for it, let us know. We can give you most lucrative prices in Hinsdale, Illinois. Argo Window repair has long work history and appreciation from people, thanks to our quality and friendly offers. We are valuing our good reputation and that is why homeowners put our company as №1 window repair in Hinsdale!
The best part of it – getting new home windows and fine property appearance. Argo Window repair will help you with all things you need, doesn't matter if that is full replacement or just repair of broken seal in Hinsdale!