Argo Window repair & Glass replacement
Hassell Rd,

Hoffman Estates

,

IL

60169
Monday: 08:00 - 17:00
Tuesday: 08:00 - 17:00
Wednesday: 08:00 - 17:00
Thursday: 08:00 - 17:00
Friday: 08:00 - 17:00
Saturday: 09:00 - 14:00
Sunday: Closed
Need Window Works?
Hire the repair man you can trust!
847-796-5126
Before
After
Before
After
Before
After
Before
After
Before
After
Before
After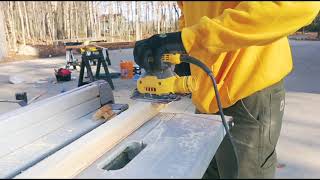 If you are in Hoffman Estates, IL give your problem solution to real professionals!
If you have decided to replace old windows in your house, then be sure that this is a really wise decision. Except the conveniences about their no-failure operation, windows replacement also increases the cost of your property. Besides that, don't forget to mention safety issue, which is also important.
Services Offered in
Hoffman Estates

:
Hoffman Estates WOOD WINDOW REPAIR
Hoffman Estates GLASS REPLACEMENT
Hoffman Estates HARDWARE / MECHANISM REPAIR
Nearest Cities we Serve
Rolling Meadows

(60008, 60067, 60095)

South Barrington

(60010)

Hanover Park

(60133, 60193)

Roselle

(60172)

Medinah

(60143, 60157)
Window Repair Near Me
Are your windows foggy? It means there is a broken seal! But there is no need to worry, you don't have to replace the window, you can just replace the glass! Call ARGO GLASS & WINDOWS to schedule a free estimate
Read Latest News
Hoffman Estates Window Repair
Windows are like your eyes to the external world and thank them, you can see it. Therefore, it is so important that your house windows would always be in the best possible shape.
However, if you don't look after them, then it will quickly lose performance characteristics and attractive look. In the end their energy efficiency and safety come under the threat. To avoid it call directly to Argo Window repair. We will quickly draw windows replacement project of your house and carefully calculate all expenses assumed with it. Quality of our work always comes with guarantee and we are sure that you will be completely satisfied with us. 
Have you decided to repair all old windows in your house or to make their full replacement? Argo Window repair will make not only all necessary repairs, but at the same time will try to save you money as much as possible. Consider our attractive offers, let us know about your decision and we will do our best to finish all amount of works as soon as possible, so you can take the greatest enjoyment from a new window! No really need to wait until your windows completely go down, just call us right now or send your request online! 
Broken or damaged windows can be a danger source. So, better to avoid such situation, when you have broken window glass, which is carrying unattended from month to month. Fix all small and big things at ones and call to Argo Window for seal repair in Hoffman Estates. We can properly check all your windows and doors and if we find some other problems, then will solve it right on the spot! For everyone, who need window repair near me better not to waste any time, but send your replacement request right now. You can do it online.
Today many of homeowners decide to change their wooden windows for new one from PVC. And this is quite understandable, because such windows and doors almost don't need any kind of maintenance. We can replace old wooden windows for PVC as well. In Hoffman Estates, Illinois we are the only company which offers the such wide spectrum of windows repair works. If you have broken seal in Hoffman Estates just call us, and we will fix it very quickly and at affordable price.
At Window repair in Hoffman Estates that is our main job, so we know what we are talking about! Be wise and don't wait while your window glass is cracked or broken.