Argo Window repair & Glass replacement
Ela Rd,

Inverness

,

IL

60067
Monday: 08:00 - 17:00
Tuesday: 08:00 - 17:00
Wednesday: 08:00 - 17:00
Thursday: 08:00 - 17:00
Friday: 08:00 - 17:00
Saturday: 09:00 - 14:00
Sunday: Closed
Need Window Works?
Hire the repair man you can trust!
847-796-5126
Before
After
Before
After
Before
After
Before
After
Before
After
Before
After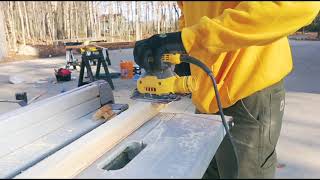 We do window repair in Inverness for all its residents and have good reputation right from beginning!
Windows is one of the most important components of any building as they are responsible for passing of light and free air circulation in the house. Do all necessary repair of your windows and thus not only save on bills for the electricity and heating, but also increase safety of your property.
Services Offered in
Inverness

:
Inverness WOOD WINDOW REPAIR
Inverness GLASS REPLACEMENT
Inverness HARDWARE / MECHANISM REPAIR
Nearest Cities we Serve
Rolling Meadows

(60008, 60067, 60095)

Staples Corner

(60074)

Deer Park

(60010, 60074)

Quentin Corners

(60047)

Barrington Woods

(60074)

South Barrington

(60010)

Kildeer

(60047, 60074)
Window Repair Near Me
Are your windows foggy? It means there is a broken seal! But there is no need to worry, you don't have to replace the window, you can just replace the glass! Call ARGO GLASS & WINDOWS to schedule a free estimate
Read Latest News
Inverness Window Repair
If windows have any damages, then they take attention from the thieves. Therefore, don't risk, better call immediately to Argo Window. We understand all importance of the matter and therefore you can contact us anytime. Our company's specialists will help you solve broken windows problem at any time. If it is required to order the non-standard sizes glass, then we will reliably close your windows and make sure you as well as your family will be in full security until we install the new glass.
Today many of homeowners from Inverness, Illinois try to do their house renovations to make it look better, but at the same time they very often neglect old windows repair. Some of them complain that is very difficult to find somebody who can do proper seal repair in Inverness. We can tell them to stop searching, just approach for this matter Argo Window company and we will do all repair what you want. Our window experts can fix broken seal in Inverness at any time, because we are aware of safety danger which is always important in such situations.
Argo Window repair offers big packs of maintenance for any kind of windows and doors.  Our company takes full responsibility on job done as well as for its warranty. For us there is no such thing as small or big job, all of it is equally important.
If you are considering old windows replacement in your house we can give you one of the best prices in Inverness, IL. You can choose any type and model of windows and we will take it from there. Don't waste your time searching for window repair near me, give us a call and our company's specialists will be by your door in very short time!