Home Window Repair & Glass Replacement
Black Rd,

Joliet

,

IL

60435
Monday: 08:00 - 17:00
Tuesday: 08:00 - 17:00
Wednesday: 08:00 - 17:00
Thursday: 08:00 - 17:00
Friday: 08:00 - 17:00
Saturday: 09:00 - 14:00
Sunday: Closed
Need Window Works?
Hire the repair man you can trust!
630-780-6775
Before
After
Before
After
Before
After
Before
After
Before
After
Before
After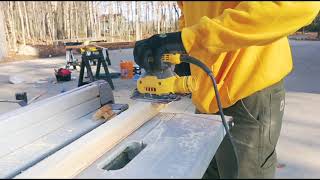 Argo Window repair from Joliet, IL will attend any job not depending on its complexity
Windows are a very important component of each house and responsible for infiltration into the house of daylight and ventilation. If your windows become fully damaged, then the best option will be to replace them, but when it has just slight problem, then it can be fixed.
Services Offered in
Joliet

:
Joliet WOOD WINDOW REPAIR
Joliet HARDWARE / MECHANISM REPAIR
Nearest Cities we Serve
Joliet

(60403, 60410, 60421, 60431, 60432, 60433, 60434, 60435, 60436, 60442, 60447, 60451, 60544, 60586)

Michigan Beach

(60433)

East Joliet

(60432)

Raynor Park

(60403)

Lidice

(60403)

Idylside

(60436)

Crest Hill

(60403, 60441)

Rockdale

(60436)

Ingalls Park

(0433)

Ridgewood

(60706)

Preston Heights

(60433)

Rockdale Junction

(60403)

South Lockport

(60441)

Cherry Hill

(08002, 08003, 08033, 08034, 08045, 08108, 08109)
Window Repair Near Me
Are your windows foggy? It means there is a broken seal! But there is no need to worry, you don't have to replace the window, you can just replace the glass! Call ARGO GLASS & WINDOWS to schedule a free estimate
Read Latest News
Joliet Window Repair
However, sometimes the job is too big and the cost of repair will be comparable with full replacement, so in that case much better to replace your window.
Most of small repairs can be done by property owner, but if the window is completely broken, then for it proper restoration will be required to call true professionals. Such company is Argo Window repair which will replace your old and darkened glass for a new and clean one. Our company has a lot of different options for glass replacement, beginning from usual glass and up to double-glazed windows. We can quickly replace your old windows at an excellent price! After finish all works you will be able to see immediate result from new windows as your utility bills will sharply go down! Argo Window repair offers the most modern windows from the best famous producers and guarantees that replacement will completely meet your expectations. We are always ready for quick respond to your call!  
If you need to fix something small and you stay in this area, then we can do it for you as well. We repair broken seal in Joliet as well as all other small repairs. This is why most of local residents always got our number ready.
In case of full window replacement we can offer new high quality wooden or PVC windows at affordable prices. For all kind of window repair in Joliet, please contact our area representative or you can leave your request online.
Sometimes problem with window begin from faulty seal. If it is neglected and not addressed in time, then later you will have foggy glass window. Don't waste time, call specialists who do seal repair in Joliet. Better solve the problem before it rises, in the end you will save a lot of money if act quickly. In winter time broken windows will bring to you some extra cost for your utility bills. We suggest avoiding it and start caring about your home.
For all homeowners from Joliet, Illinois who are planning their home renovation and looking for reliable window repair near me service, our company has special offers. So, before you decided on particular window give us a call! You won't regret it!