Window & glass repair
Westleigh Rd,

Lake Forest

,

IL

60045
Monday: 08:00 - 17:00
Tuesday: 08:00 - 17:00
Wednesday: 08:00 - 17:00
Thursday: 08:00 - 17:00
Friday: 08:00 - 17:00
Saturday: 09:00 - 14:00
Sunday: Closed
Need Window Works?
Hire the repair man you can trust!
224-223-7695
Before
After
Before
After
Before
After
Before
After
Before
After
Before
After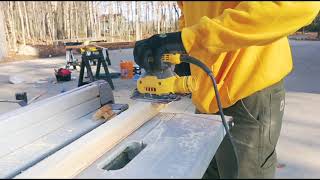 In winter time drafts in your house in Lake Forest, Illinois can significantly cool down your house
If your windows need repair, then you shouldn't postpone it for long time as it can lead to big problems. Especially it concerns winter cold weather, when the frost begins to get through the broken window deep into the rooms.
Services Offered in
Lake Forest

:
Lake Forest WOOD WINDOW REPAIR
Lake Forest GLASS REPLACEMENT
Lake Forest HARDWARE / MECHANISM REPAIR
Nearest Cities we Serve
Everett

(60045)

West Lake Forest

(60045)

Skokie Junction

(60045)

Deerpath

(60045)

Skokie Manor

(60045)

Lake Bluff

(60044)

Kennedy

(60045)

Creamery Corners

(60044)

Melody

(60045)

Knollwood

(60044)

Rondout

(60044)

Moran Corners

(60044)

Green Oaks

(60044, 60048)
Window Repair Near Me
Are your windows foggy? It means there is a broken seal! But there is no need to worry, you don't have to replace the window, you can just replace the glass! Call ARGO GLASS & WINDOWS to schedule a free estimate
Read Latest News
Lake Forest Window Repair
To solve this problem and raise the temperature up in the house it will be necessary to increase electricity consumption and that will surely affect your utility bills. Argo Window repair offers services in windows maintenance and repair. We work not only with homeowners, but can do all windows repairs and replacements for commercial properties. Company has skilled professionals who will quickly and qualitatively do all the work. Increase energy saving of your house or office and order window repair or replacement. We can offer you very good terms which will help you save a lot of money. Argo Window repair can also answer all questions regarding windows maintenance. Our experts will explain you everything that needs to be done in order for house to be warm in the winter, and cool in the summer. Besides, the new windows from our company increase safety for you and your family!
We suggest for you not to wait when it happen, but start with your windows repair straight away. Order broken seal repair in Lake Forest by our company and forget about this problem forever! Argo Window repair offer all kind of small and big repairs and will give your old and ugly windows a new and bright look! We are the best in this business, so call us and we will prove it!
To be sure about your window go and take a proper look, how does it open and close and what about that little fog between glasses? If this is the case, then your windows are faulty and cannot keep warmth inside the house anymore. At Argo Window repair we do repairs of broken seal in Lake Forest, as well as all other small fixings. If you would like to completely change double glazing in home windows, our company has good options to choose from. You will get one of the best available qualities in the Lake Forest, IL and we promise to start all necessary works as soon as possible. We are a well known company which offers window repair in Lake Forest.
So, if you decide to go for new stylish windows just look around and see where most suitable and reliable window repair near me is.