Argo Window repair & Glass replacement
Oakwood Ln,

Lincolnshire

,

IL

60069
Monday: 08:00 - 17:00
Tuesday: 08:00 - 17:00
Wednesday: 08:00 - 17:00
Thursday: 08:00 - 17:00
Friday: 08:00 - 17:00
Saturday: 09:00 - 14:00
Sunday: Closed
Need Window Works?
Hire the repair man you can trust!
847-796-5126
Before
After
Before
After
Before
After
Before
After
Before
After
Before
After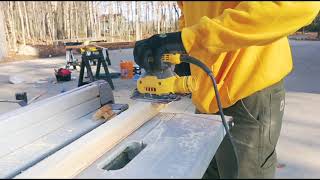 When somebody need to fix broken seal in Lincolnshire people spend their time online searching for most affordable services in Lincolnshire, IL
Did you notice in cold weather drafts in your house? What about your central heating, it's not working well? No, nothing wrong with your heating the reason for drafts is different. May you believe it or not, but that is your old and broken windows, which are bringing this problem.
Services Offered in
Lincolnshire

:
Lincolnshire WOOD WINDOW REPAIR
Lincolnshire GLASS REPLACEMENT
Lincolnshire HARDWARE / MECHANISM REPAIR
Nearest Cities we Serve
Horatio Gardens

(60069)

Aptakisic

(60069)

Prairie View

(60069)

Riverwoods

(60015)

Half Day

(60061)

Bannockburn

(60015)

Del Mar Woods

(60015)

Everett

(60045)

West Lake Forest

(60045)
Window Repair Near Me
Are your windows foggy? It means there is a broken seal! But there is no need to worry, you don't have to replace the window, you can just replace the glass! Call ARGO GLASS & WINDOWS to schedule a free estimate
Read Latest News
Lincolnshire Window Repair
Argo Window repair will come and solve it very quickly, so you don't need to worry. As a result, you will get new, light and beautiful windows without any cracks and lose window shutters. We can bring good repair offers for all homeowners, who want to start fixing their old windows.
Today quite a few companies in this area try to be the best friends for local residents and offer them most different repair packages, but you should look first for their experience and how long they have been in business for in your town. Argo Window repair is working here for a long time now and it's well known by all people around. So, keep it in mind when you want to give somebody a window or door repair order!
Most of old windows need timely maintenance in order to good look and serve you for many years. Unfortunately, not all homeowners understand importance of these things and have later big problems with windows. If you don't know who does the best window repair in Lincolnshire, then ask your neighbors, we are sure they know well about Argo Window repair, which is present in this area for a very long time. We do seal repair in Lincolnshire and window replacements as well as all other repairs.
If you need repair call us directly or leave your request online. We will act promptly. For the last few years many of homeowners went for PVC windows because they did not do the necessary maintenance for such kind of windows. That is ok, but wooden home windows are still present a lot in some areas around Lincolnshire, Illinois. We also do PVC windows and doors repair, so if you need it we will come to you quickly, because works of this kind is what we do here at window repair near me.
What you need to remember is that cheap repair offers don't necessary means good job quality. Better go for who you've been knowing for a long time and who will take all responsibility on job done!