Window & Glass Repair
Crawford Ave,

Lincolnwood

,

IL

60712
Monday: 08:00 - 17:00
Tuesday: 08:00 - 17:00
Wednesday: 08:00 - 17:00
Thursday: 08:00 - 17:00
Friday: 08:00 - 17:00
Saturday: 09:00 - 14:00
Sunday: Closed
Need Window Works?
Hire the repair man you can trust!
331-333-5343
Before
After
Before
After
Before
After
Before
After
Before
After
Before
After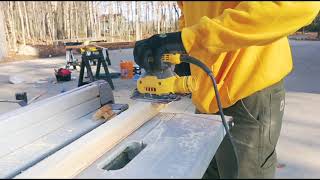 Wooden windows repair and restoration in Lincolnwood
Argo Glass & Windows from Lincolnwood will show indisputable advantages of wooden structures repair in comparison with a replacement for PVC windows. After professional wooden window repair, you will get not only maximum environmentally friendly house but can also save a lot on bill costs.
Services Offered in
Lincolnwood

:
Lincolnwood WOOD WINDOW REPAIR
Lincolnwood GLASS REPLACEMENT
Lincolnwood HARDWARE / MECHANISM REPAIR
Nearest Cities we Serve
Window Repair Near Me
Are your windows foggy? It means there is a broken seal! But there is no need to worry, you don't have to replace the window, you can just replace the glass! Call ARGO GLASS & WINDOWS to schedule a free estimate
Read Latest News
Lincolnwood Windows Repair
In addition, comfort in the house will be saved as much as possible. Restoration of wooden windows is a simple procedure which is gentler than breaking out window frames and replacing them with a new PVC construction.
Window repair and restoration take less time than a full replacement.
Look out for big savings. It is easier to restore the wooden window frame than to replace them with plastic. In this case, the difference in the amount will be more than noticeable. Make your choice, and we will restore wooden windows in Lincolnwood at the highest quality possible, you will not have to worry about work done but will be happy with the result.
Windows restoration and repair vs PVC installation
What are the advantages of restoring wooden windows and their restoration? Do not argue that now many homeowners are chasing new technologies and fashion. This is the first reason that conventional wooden windows are replaced with PVC models. Unfortunately, few people think that this approach is not always justified. The fact is that the restoration of wooden windows can "give a new life" to an already finished, and an environmentally friendly product. Do not forget that plastic windows are made of polymers, which simply will not be able to hold a house eco-friendly. Window restoration is the simplest way to transform housing while maintaining maximum environmental friendliness and cleanliness. If you understand that price for the restoration of wooden windows and glass replacement is affordable, think about whether it makes sense to carry out a replacement.
Why better not to hurry with full windows replacement
Old wooden windows and doors that have stood for dozens of years, in the end, can cease to correctly perform their functions. They hardly open and close, cold air penetrates through the formed gaps, and numerous layers of paint remind that it would be nice to call one of the companies offering modern metal-plastic constructions. But do not rush, the restoration of wooden windows will return them to working condition, and the updated sash will give the room a peculiar charm, which many of wealthy people are willing to pay a lot of money for. 
Note that we carry out the restoration of all windows, even for old wooden models. We also do a new type of window frames restoration. The main advantage of contacting us is the possibility of room interior and exterior updating, obtaining maximum environmental friendliness, comfort, and economy.