Window & Glass Repair
Main St,

Lombard

,

IL

60148
Monday: 08:00 - 17:00
Tuesday: 08:00 - 17:00
Wednesday: 08:00 - 17:00
Thursday: 08:00 - 17:00
Friday: 08:00 - 17:00
Saturday: 09:00 - 14:00
Sunday: Closed
Need Window Works?
Hire the repair man you can trust!
331-333-5343
Before
After
Before
After
Before
After
Before
After
Before
After
Before
After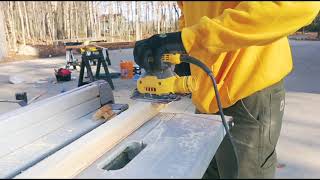 Argo Window repair is a well known company in Lombard, Illinois
In old houses windows need permanent maintenance, which many homeowners never do. Windows can have holes, cracked wooden frames and even broken glass. This is common things which need to be addressed by professional specialists from Argo Window repair, but some of property owners try to fix all this stuff by themselves.
Services Offered in
Lombard

:
Lombard WOOD WINDOW REPAIR
Lombard GLASS REPLACEMENT
Lombard HARDWARE / MECHANISM REPAIR
Nearest Cities we Serve
South Addison

(60181)

Swift

(60101)

North Glen Ellyn

(60137)

Highland Hills

(60148)

Utopia

(60181)

York Center

(60148)

Oakbrook Terrace

(60181)

Villa Park

(60181)

Glen Oak

(60137)

Flowerfield

(60148)

Glen Ellyn

(60137, 60138, 60189)
Window Repair Near Me
Are your windows foggy? It means there is a broken seal! But there is no need to worry, you don't have to replace the window, you can just replace the glass! Call ARGO GLASS & WINDOWS to schedule a free estimate
Read Latest News
Lombard Window Repair
If you have necessary experience that is no problem, but if not? Such things as broken glass replacement need special knowledge. We can do glass replacement for all types of windows, so call us immediately!
Sometimes cracked and broken windows can't be fixed and then it must be replaced. If you are planning to do so, we have for you a few options which include most modern windows from wood and PVC. Argo Window repair have experienced technicians, who are certified to do this kind of job. They will quickly finish your order to make you house not just look good, but also be safer against thieves. A properly fixed window is best protection from winter freezing temperatures.
Argo Window repair will help all homeowners in their attempts to get more clear and bright home windows. Call us now and stop your worries!
If you see paint peeling off your window, than better to react fast. With wooden surface free from protective paint, water can quickly get in and later make your window rotten. The very same thing applies when seal gets broken. Call us for seal repair in Lombard and we will come and solve this problem before it rises further. While we fix window seal, in the same time we can check all other features. And that inspection is free of charge. We helped with window repairs and replacements many its residents and have good reputation, so if you are looking for some window repair near me, we are a call away. Don't forget that broken glass replacement is a quite complicated job, so there no necessity to take a risk, call us and enjoy your new windows.
Today it's quite difficult to find somebody, who is ready to come to your house just for a small repair. We do this kind of works and are going for broken seal in Lombard. In the end each homeowner from Lombard, IL and close areas will appreciate our commitment and when time is right for bigger job, he will most definitely call us, but not some other window repair in Lombard. So, we are always here to help you!