Argo Window repair & Glass replacement
Diamond Lake Rd,

Long grove

,

IL

60047
Monday: 08:00 - 17:00
Tuesday: 08:00 - 17:00
Wednesday: 08:00 - 17:00
Thursday: 08:00 - 17:00
Friday: 08:00 - 17:00
Saturday: 09:00 - 14:00
Sunday: Closed
Need Window Works?
Hire the repair man you can trust!
847-796-5126
Before
After
Before
After
Before
After
Before
After
Before
After
Before
After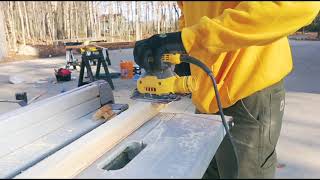 If you need seal repair in Long Grove don't wait long, because water can do bigger damage to your windows
Most common window repairs in Long Grove area include seal repair and cracked glass replacements. At Argo window repair we have big variety of new glass. Therefore, when you choose glass replacements we are ready to do it fast and for a good price, but our opinion as professional window specialists is that glass replacement must stay behind repairs.
Services Offered in
Long grove

:
Long grove WOOD WINDOW REPAIR
Long grove GLASS REPLACEMENT
Long grove HARDWARE / MECHANISM REPAIR
Nearest Cities we Serve
Staples Corner

(60074)

Quentin Corners

(60047)

Barrington Woods

(60074)

Kildeer

(60047, 60074)

Horatio Gardens

(60069)

Aptakisic

(60069)

Prairie View

(60069)

Half Day

(60061)

Forest Lake

(60047)

Hawthorn Woods

(60047, 60060)

Indian Creek

(60061)
Window Repair Near Me
Are your windows foggy? It means there is a broken seal! But there is no need to worry, you don't have to replace the window, you can just replace the glass! Call ARGO GLASS & WINDOWS to schedule a free estimate
Read Latest News
Long Grove Window Repair
Such approach has its reason. For example, if you have beautiful antique window, then to change it for a new PVC models will be not wise. Better to repair and renovate it properly.
Besides that, we can tell you more about old make wooden windows. They have been designed for all possible repairs, not like a modern one. If you take sashes, it's been produced from solid timber and if needed can be quickly changed. With most of new models this will be much harder to do.
If you go for window repair you must know what it includes. That can be anything from sashes repair to broken glass replacement.
Argo window repair offer fully affordable and reliable services to Long Grove residents. Call us for any windows repair! We will come fast and solve your home window problem.
 Wooden frame is very sensitive, if not protected. Water getting inside your window might sometimes be really unnoticeable, but when winter come you will see ice on internal glass surface. Your central heating will be struggling to warm up this place and utility bills will be on the rise. If so, call somebody who can quickly fix your broken seal in Long Grove. That can be Argo window repair which is always available!
We offer window repair in Long Grove and close by areas round the clock, because we understand the importance of windows and doors for you and your family. House security strongly depends on their condition and when it has damaged or even broken you need solve it quickly. Argo window repair from Long Grove, Illinois is kind of company like window repair near me! We fully understand your needs, so don't hesitate and call us or leave your request online.
Long Grove, IL homeowners choose our company for repair and annual maintenance as well as for old and broken windows replacement. If you also have in mind to change old stuff for something new and better, then just call us. Company specialists will quickly do it for you.