Window repair & replacement
New Willow Rd,

Northfield

,

IL

60093
Monday: 08:00 - 17:00
Tuesday: 08:00 - 17:00
Wednesday: 08:00 - 17:00
Thursday: 08:00 - 17:00
Friday: 08:00 - 17:00
Saturday: 09:00 - 14:00
Sunday: Closed
Need Window Works?
Hire the repair man you can trust!
224-400-9073
Before
After
Before
After
Before
After
Before
After
Before
After
Before
After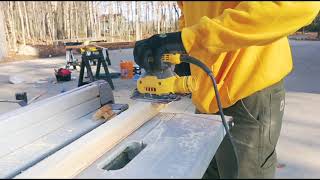 Natural and ecological wooden windows manufacture and repair in Northfield, Illinois
Ecology, safety, and naturalness are in fashion today. And we are talking not only about clothes, food but also about houses and apartments. Therefore, there is nothing surprising in the fact that many residents in the United States refuse to put plastic windows, preferring the good old wooden ones.
Services Offered in
Northfield

:
Northfield WOOD WINDOW REPAIR
Northfield GLASS REPLACEMENT
Northfield HARDWARE / MECHANISM REPAIR
Nearest Cities we Serve
Braeside

(60035)

Gross Point

(60091)

Kenilworth

(60043)

Hubbard Woods

(60093)

Golf

(60025, 60029)
Window Repair Near Me
Are your windows foggy? It means there is a broken seal! But there is no need to worry, you don't have to replace the window, you can just replace the glass! Call ARGO GLASS & WINDOWS to schedule a free estimate
Read Latest News
Window Repair Northfield
When choosing wooden windows, you can count on a wide range of advantages of your choice:
a comfortable microclimate in a room with wooden windows is guaranteed for you since the wood is hygroscopic and does not interfere with air exchange;
a low thermal conductivity of wood allows you to save heat in the room with minimal energy consumption;
wooden frames long service life is estimated for decades;
attractive appearance is undoubted advantage of wood windows because they will organically fit into any interior, becoming its decoration.
You can count on all these advantages only if we are talking about quality wooden windows that are in good condition. For old ones, you will need a full cycle of restoration.
If the window frame has already outlived its own and there are drafts in the house, frames are deformed, hardware refuses to work flawlessly, you will have to think about choosing whether to replace windows or restore it. The latter option is more attractive from a financial point of view; therefore, the restoration of wooden windows is a very popular service on the modern market.
What we can do for you
Argo Glass & Windows in Northfield offers following repair services:
wood rotten parts replacement;
sash sill check and repair;
windows service and repair;
wooden frame repair;
wooden doors service and restoration;
recaulking;
glass replacement;
commercial glass repair and replacement;
window locks service and repair;
hardware repair and replacement;
wooden doors adjustments.
Our company is one of the best known in the area and many residents like to call us in case of any windows repair needs.
How to know if your wooden windows need repair or restoration
First of all, it is necessary to decide how the repair differs from the restoration. In principle, the essence of the work remains very similar and most of the differences consist only in the nuances. Both the repair and restoration require clearing, putty, sealing, and weatherization of windows. But painting is more often used during restoration, changing the appearance of the frame and not affecting its functional characteristics.
If you do not have much experience in such matters, we recommend that you turn to professionals who will complete all the tasks assigned to them clearly on time and with a full quality guarantee.
Ordering today wooden windows repair or restoration from professionals, you can count on many nice bonuses. We will be glad to help you!