Argo Glass & Windows - Hodgkins
31st St,

Oak Brook

,

IL

60523
Monday: 08:00 - 17:00
Tuesday: 08:00 - 17:00
Wednesday: 08:00 - 17:00
Thursday: 08:00 - 17:00
Friday: 08:00 - 17:00
Saturday: 09:00 - 14:00
Sunday: Closed
Need Window Works?
Hire the repair man you can trust!
708-328-7020
Before
After
Before
After
Before
After
Before
After
Before
After
Before
After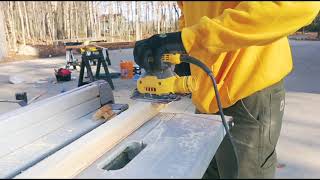 In Oak Brook, Illinois many of residents know where to go in case of broken glass window emergency
Broken windowpane replacement has to be carried out only by a specialized company which has employees who are fully skilled and certified for these works. Besides, very often many windows have big damages which can't be repaired by homeowners themselves.
Services Offered in
Oak Brook

:
Oak Brook WOOD WINDOW REPAIR
Oak Brook GLASS REPLACEMENT
Oak Brook HARDWARE / MECHANISM REPAIR
Nearest Cities we Serve
Clarendon Hills

(60514)

Utopia

(60181)

York Center

(60148)

Oakbrook Terrace

(60181)

Mammoth Springs

(60523)

Western Springs

(60558)

Fullersburg

(60521)

Yorkfield

(60512, 60545, 60554, 60560)
Window Repair Near Me
Are your windows foggy? It means there is a broken seal! But there is no need to worry, you don't have to replace the window, you can just replace the glass! Call ARGO GLASS & WINDOWS to schedule a free estimate
Read Latest News
Oak Brook Window Repair
Old windows repair in the house or office will help to keep inside enough warm in winter time and will save considerably on electricity and heating bills. Same things apply to summer, when heat through numerous drafts in old windows can get from the street into the house or office, thereby forcing conditioners to work at full capacity and to spend more energy.
Use of a window tinted glass also helps to cope with the summer heat and winter cold as it regulates sunshine penetration into the rooms. If you want to repair home or office windows, then just call Argo Window repair company. We are always ready for any type of windows repair or replacement and before we start the work, we provide all costs and necessary documentation for new windows in case of their installation.
 Argo Window repair is offering quality service and affordable prices for all kind of window and door replacements and repairs. If you need to change window glass or broken seal in Oak Brook, leave your request online.
If you are the manager of office blocks or complex of apartments, then in cooperation with our company you will be able not only to maintain windows condition in good order, but also considerably save on their services, especially on window reglazing and replacements.
If you are homeowner and like to find window repair near me for seal repair in Oak Brook it is also recommended to approach Argo Window repair for the best quotation. We are represented as one of the best window repair companies in Oak Brook IL and always ready to fix or replace your broken windows or doors. When you want to get proper advice about old window replacement our highly professional staff will help you with window style and color choice as well as with cost of replacements. We do window repair in Oak Brook for a very long time and this is a family run business, that is why our reputation is high and people are very happy about our company's work.