Argo Glass & Windows - Hodgkins
Tulley Ave,

Oak Lawn

,

IL

60453
Monday: 08:00 - 17:00
Tuesday: 08:00 - 17:00
Wednesday: 08:00 - 17:00
Thursday: 08:00 - 17:00
Friday: 08:00 - 17:00
Saturday: 09:00 - 14:00
Sunday: Closed
Need Window Works?
Hire the repair man you can trust!
708-328-7020
Before
After
Before
After
Before
After
Before
After
Before
After
Before
After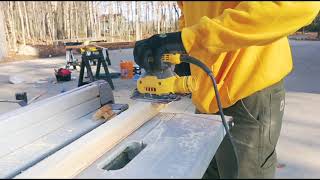 If you need to repair broken window in Oak Lawn call directly Argo Window
If to consider windows as one of the main decorative details of each house, then it is possible to establish the fact that after their repair and restoration, every house and flat will become even more beautiful and attractive from outside and inside.
Services Offered in
Oak Lawn

:
Oak Lawn WOOD WINDOW REPAIR
Oak Lawn GLASS REPLACEMENT
Oak Lawn HARDWARE / MECHANISM REPAIR
Nearest Cities we Serve
Bridgeview

(60454, 60455, 60457, 60501)

Hickory Hills

(60457)

Chicago Ridge

(60415)

Burbank

(60459, 60499)

Hazel Green

(60803)

Hometown

(60456)

Worth

(60482, 60803)

Evergreen Park

(60805)

Alsip

(60406, 60472, 60482, 60803)

Palos Hills

(60465)

Mitchells Subdivision

(60652)

Crestwood

(60418, 60445, 60472)

Merrionette Park

(60803)

Palos Heights

(60463, 60482)
Window Repair Near Me
Are your windows foggy? It means there is a broken seal! But there is no need to worry, you don't have to replace the window, you can just replace the glass! Call ARGO GLASS & WINDOWS to schedule a free estimate
Read Latest News
Oak Lawn Window Repair
Besides this, old windows repair and their maintenance in the good state will allow to considerably cut expenses for your household on electricity consumption as well as on central heating. Some experts claim that such economy can reach up to 40% for each household. Of course it is very impressive figures and such economy at once will be reflected on the utility bill of each house owner. Now look carefully how big rebate will be possible after such economy. House maintenance costs always make the main expenses of each household and this bonus is very good. For this purpose, it isn't necessary to do anything difficult, just call Argo Window repair and order repair of the windows. After that, our employees will quickly perform all necessary works and you will get all those big advantages which we told about above. And our advice – try to order windows repair before cold winter come, so you can quickly receive return from your investments in full.
Same concerns we can see also in summertime, when outside there is hot heat and in almost each and every house conditioners work at their full capacity. However, it can be only a small malfunction of your window and the pleasant cool in the house would turn into intolerable heat. Therefore, if you need to repair broken seal in Oak Lawn call directly to Argo Window repair. The company provides services for window repair in Oak Lawn and close by areas.
In case when the window damages is too big, we will quickly replace it to a new one at very affordable price. Today, to find the company which can qualitatively and with guarantee provide seal repair in Oak Lawn is not so simple. Residents of Oak Lawn Illinois know us for many years and highly appreciate our work and if they have problems with the broken windowpane, then they approach only us! We also offer old windows replacements for new and modern ones!
House owners in Oak Lawn IL can call Argo Window repair on the phone specified on this website or place their request directly online. In any case our experts will quickly come to your place and will do all necessary windows repairs. There is no need to look for window repair near me as we are always nearby and ready to help you at any time!