Argo Window repair & Glass replacement
317 W Colfax St,

Palatine

,

IL

60067
Monday: 08:00 - 17:00
Tuesday: 08:00 - 17:00
Wednesday: 08:00 - 17:00
Thursday: 08:00 - 17:00
Friday: 08:00 - 17:00
Saturday: 09:00 - 14:00
Sunday: Closed
Need Window Works?
Hire the repair man you can trust!
847-796-5126
Before
After
Before
After
Before
After
Before
After
Before
After
Before
After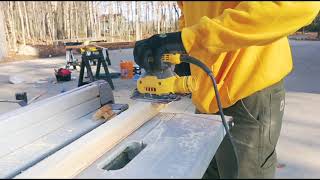 Are your windows leaking and you don't know where is possible to repair broken seal in Palatine?
Windows carry out much more important role than just serve for the admission of daylight to your house. They bring their own personality to each building irrespective of its mission. Therefore, when windows in your house have a well-maintained appearance then your house also looks good. This why it is so important to permanently look after windows and doors and in case of any problems immediately repair them.
Services Offered in
Palatine

:
Palatine WOOD WINDOW REPAIR
Palatine GLASS REPLACEMENT
Palatine HARDWARE / MECHANISM REPAIR
Nearest Cities we Serve
Rolling Meadows

(60008, 60067, 60095)

Staples Corner

(60074)

Deer Park

(60010, 60074)

Quentin Corners

(60047)

Barrington Woods

(60074)

South Barrington

(60010)

Kildeer

(60047, 60074)
Window Repair Near Me
Are your windows foggy? It means there is a broken seal! But there is no need to worry, you don't have to replace the window, you can just replace the glass! Call ARGO GLASS & WINDOWS to schedule a free estimate
Read Latest News
Palatine Window Repair
The main problem of each window is that over time it begins to lose its attractiveness and it becomes difficult to operate. Therefore, if your windows have already become useless and aren't subject to a complete recovery, then it is the best of all to call Argo Window repair company to order their replacement. We have the widest choice of windows from wood and PVC and our experts will help you to pick such windows which will harmoniously fit with your house's style.
Argo Window repair guarantees high quality of the work and offers affordable windows repair and replacement. We can work with all types of windows and besides usual windows, we also repair decorative glass and other products from this material. Professional specialists of our company carry out service of wooden windows on a constant basis. If home windows repair is necessary, then don't spend your time in vain, approach us directly!
If you are the owner of a residential property in Palatine Illinois, then pay attention to all the houses located in this area. Look what a beautiful image they have with all this new windows. Most of homeowners in Palatine IL have entrusted replacement of their old windows to our company which has quickly and qualitatively performed this job.
Entrust us repair of your windows and we will make it like new. You will most definitely not recognize them after our work. And if it's too old for repair, then we will quickly replace them and make it for you with big benefit. Argo Window repair carry out window repair in Palatine for many years and has excellent reputation!
Argo Window repair is involved in seal repair in Palatine and quickly and qualitatively will change broken seal for a new one. Our company guarantees the highest quality of work and lowest prices!
We carry out all types of wooden windows repair as well as windows from PVC and we also do their replacement. Our staff is working round the clock for your convenience and in case of emergency they can come to you at any time. If you are looking around for window repair near me, then we are just this type of service and will always help you to repair home windows.