Argo Window repair & Glass replacement
S Cedar Lake Rd,

Round Lake

,

IL

60073
Monday: 08:00 - 17:00
Tuesday: 08:00 - 17:00
Wednesday: 08:00 - 17:00
Thursday: 08:00 - 17:00
Friday: 08:00 - 17:00
Saturday: 09:00 - 14:00
Sunday: Closed
Need Window Works?
Hire the repair man you can trust!
847-796-5126
Before
After
Before
After
Before
After
Before
After
Before
After
Before
After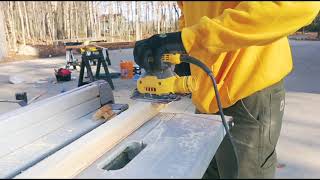 Company can offer best possible repair prices in Round Lake IL and our specialists will quickly fulfill any difficult task
If your window glass is constantly fogging, then it can be the result of such fact as water penetrating between window panels in a double-glazed window. Sometimes it occurs because the window has damage, but more often because of some natural reasons.
Services Offered in
Round Lake

:
Round Lake WOOD WINDOW REPAIR
Round Lake GLASS REPLACEMENT
Round Lake HARDWARE / MECHANISM REPAIR
Nearest Cities we Serve
Round Lake Park

(60030, 60073)

Round Lake Beach

(60046, 60073)

Hainesville

(60030, 60073)

Fort Hill

(60030)

Round Lake Heights

(60073)

Long Lake

(60041, 60073)

Rollins

(60046)

Grayslake

(60030)

Ingleside

(60041)

Monaville

(60046)

Venetian Village

(60046)
Window Repair Near Me
Are your windows foggy? It means there is a broken seal! But there is no need to worry, you don't have to replace the window, you can just replace the glass! Call ARGO GLASS & WINDOWS to schedule a free estimate
Read Latest News
Round Lake Window Repair
In order to improve your house's image we advise you use all possible window repair or replacement options with can be received from Argo Window repair. We will come to your rescue and will do windows repair in your house, regardless of whether your house is modern and recently built or old with long-term history. Our specialists will carefully eliminate all malfunctions and we will add beauty to your windows and your house. Argo Window repair offer to replace old windows in your home for new ones very fast and new installation will allow you to save well on heating in winter time and on use of the air conditioner in the summer. After we finish the work, you will begin saving on your utility bills at once, irrespectively of season. The company guarantees high quality works and the most affordable prices in Round Lake area. If you have broken windows don't wait, just call Argo Window repair and we will quickly solve all your windows problem!
Sometimes water can get inside of window because of a faulty window seal. You can quickly repair broken seal in Round Lake if you call to Argo Window repair center. Better don't take time and quickly finish with seal repair in Round Lake, because if water stays inside for a long time, it can make bigger damage to the entire window.
When wooden windows in your house are getting old, you must start to use a special protective paint. Such protection will keep your window in good shape for many years, but if you don't have time for it or have no idea how to do it just give us a quick call. We are a company who is trying to be sort of window repair near me and always ready to help you with windows repair and maintenance.
Some of homeowners in Round Lake Illinois like to do small window repair by themselves and we respect their choice but in case you need our advice, we always ready to help you. When you will need window replacement just let us see what we can do for you.
Today it is not so easy to find a reliable and fast window repair in Round Lake, this is why most of its residents come to us. They know who we are and how well we are doing our job!