Window & Glass Repair
W Weathersfield Way,

Schaumburg

,

IL

60193
Monday: 08:00 - 17:00
Tuesday: 08:00 - 17:00
Wednesday: 08:00 - 17:00
Thursday: 08:00 - 17:00
Friday: 08:00 - 17:00
Saturday: 09:00 - 14:00
Sunday: Closed
Need Window Works?
Hire the repair man you can trust!
331-333-5343
Before
After
Before
After
Before
After
Before
After
Before
After
Before
After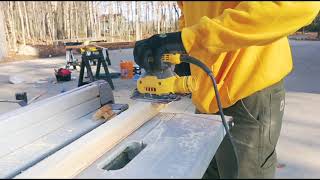 When you have problems with faulty seal, you can also go for broken seal repair in Schaumburg to our company
Windows are known not only for their high importance as main part in each house, but more because they are responsible for the quantity of daylight getting inside due to their responsibility for the admission of necessary amount of fresh air into the house.
Services Offered in
Schaumburg

:
Schaumburg WOOD WINDOW REPAIR
Schaumburg GLASS REPLACEMENT
Schaumburg HARDWARE / MECHANISM REPAIR
Nearest Cities we Serve
South Barrington

(60010)

Ontarioville

(60103)

Hanover Park

(60133, 60193)

Keeneyville

(60108, 60172)

Roselle

(60172)

Medinah

(60143, 60157)
Window Repair Near Me
Are your windows foggy? It means there is a broken seal! But there is no need to worry, you don't have to replace the window, you can just replace the glass! Call ARGO GLASS & WINDOWS to schedule a free estimate
Read Latest News
Schaumburg Window Repair
In general, windows play an important role in the house's energy efficiency and also play one of the main roles in the building image. This is why it would be wise to keep your home windows in a full order and to make their timely repairs. Argo Window repair will help you to quickly solve all these problems at very good prices. After windows repair is fulfilled, not only house appearance, but also its evaluation will be drastically changed. It will rise by several tens of percent. If your windows are already old and often demand big costs of repair, then would be wise to consider their full replacement for new more modern windows. In the long term you not only will return all your investments, but also get good profit, because of the improved characteristics and high energy savings of new windows. Your utility bills will considerably go down and you will be able to save extra money, without mentioning of the fact that your house appearance will become much more attractive.
Argo Window repair offers to all property owners excellent opportunity for replacement of old windows. Our experts will help you to choose the best color and style and will quickly do necessary replacement. Call our company or leave the order directly online!
If you have the choice to order windows repair or their full replacement, then it is necessary to think carefully about all important things before making the final decision. In our opinion, it is necessary to first carry out a proper inspection of your windows to assess their current technical condition. In this case, the help of skilled professional experts will be required. You can go to Argo Window repair company from Schaumburg IL which is long time involved in window repair in Schaumburg. There are real experts in home windows who will quickly carry out all necessary expertize and will provide you with preliminary work estimates.
We do not only perform such large works as windows replacement, but also are taking care of any small repairs such as seal repair in Schaumburg. It is better to solve minor problems with windows very quickly, so far they haven't developed into larger and didn't become a threat source for your family's budget. If you are a Schaumburg Illinois resident, then we will quickly accept your application for repair and will eliminate all malfunctions in your window. Our company answers all necessary criteria for window repair near me and tries to always stay in touch with you. Entrust us your windows and we guarantee that you won't be disappointed!