Argo Glass & Windows - Des Plaines
N Crawford Ave,

Skokie

,

IL

60076
Monday: 08:00 - 17:00
Tuesday: 08:00 - 17:00
Wednesday: 08:00 - 17:00
Thursday: 08:00 - 17:00
Friday: 08:00 - 17:00
Saturday: 09:00 - 14:00
Sunday: Closed
Need Window Works?
Hire the repair man you can trust!
847-796-5126
Before
After
Before
After
Before
After
Before
After
Before
After
Before
After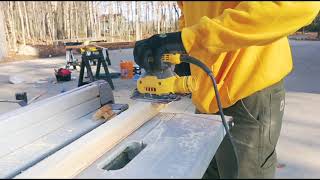 If you are looking for a company who is fixing broken window in Skokie, then you can call Argo Home
Windows in your house are not only decoration of the building, but also allow you to see external word. Therefore, when any window problem appears, Argo Window repair will come to you to their rescue.
Services Offered in
Skokie

:
Skokie WOOD WINDOW REPAIR
Skokie HARDWARE / MECHANISM REPAIR
Nearest Cities we Serve
South Evanston

(60201, 60202, 60203, 60204, 60208, 60209)

Oakton

(60202)

Howard District

(60626)

Gross Point

(60091)

Kenilworth

(60043)

Golf

(60025, 60029)

Niles

(60646, 60714)
Window Repair Near Me
Are your windows foggy? It means there is a broken seal! But there is no need to worry, you don't have to replace the window, you can just replace the glass! Call ARGO GLASS & WINDOWS to schedule a free estimate
Read Latest News
Skokie Window Repair
Windows do not only serve for the preservation of warm air inside in winter time and cool air in summer, but also act as the first line of reliable protection against possible intruders. If you want them to be in good condition, then it is necessary to repair and maintain them constantly. Except risk from thieves, windows need to be repaired in case of broken glass. If you will neglect it, then the risk of getting injured by someone from your family strongly increases. Especially it concerns your children. And don't forget to also add such detail as through the broken windowpane cold air from the street will be able to get inside in the winter, thereby increasing your expenses on house heating.
Argo Home glass repair will quickly eliminate all malfunctions with windows and will leave you completely happy with our work. Except repair we make replacement of old windows by new ones and we can offer you a wide choice of wooden windows and from PVC. Don't delay the moment of repair for broken glass as this might lead to bigger danger for all your family. 
Windows can really serve as a formidable obstacle for penetration into your house, but only if they are strong enough. Very often, when many homeowners have found a cause of defect, they don't fix it or call experts. If the repair you are looking for is fixing a broken seal in Skokie, then you can call Argo Home glass repair which is busy with all kind of window repair in Skokie on the round-the-clock basis. In case of emergency we will arrive to you even after working hours as we understand the importance of safety for your family.
If you live in the region of Skokie Illinois, then you can see how many new windows have appeared in houses in the neighborhood around you. Many of them have been installed by our company which is well-known in Skokie IL area as one of the most convenient window repair near me options. Argo Home glass repair not only carries out seal repair in Skokie, but also offer full windows replacement.
Pay attention to the windows and if there all paint has peeled off and they look very bad, then you must consider such option like their full replacement. Think, but whether it is time to replace your old and unsafe windows on new ones, which will become a solid obstacle on a way of possible thieves. If you decide to go ahead for their replacement, just let us know and we will make everything possible to leave you really satisfied.