Argo Window repair & Glass replacement
S Park Blvd,

Streamwood

,

IL

60107
Monday: 08:00 - 17:00
Tuesday: 08:00 - 17:00
Wednesday: 08:00 - 17:00
Thursday: 08:00 - 17:00
Friday: 08:00 - 17:00
Saturday: 09:00 - 14:00
Sunday: Closed
Need Window Works?
Hire the repair man you can trust!
847-796-5126
Before
After
Before
After
Before
After
Before
After
Before
After
Before
After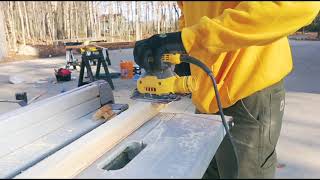 If you live in Streamwood Illinois, then Argo Window repair which is involved in window repair in Streamwood will help you solve all your window problems
Today, the majority of property owners are just trying to rearrange their current available living area instead of purchasing bigger houses. It can be a rather wise step during present economic conditions. However, it is impossible to call renovation works of your house absolutely identical. Some of them demand bigger expenses than the others. It is well seen on windows repair example.
Services Offered in
Streamwood

:
Streamwood WOOD WINDOW REPAIR
Streamwood GLASS REPLACEMENT
Streamwood HARDWARE / MECHANISM REPAIR
Nearest Cities we Serve
Sutton

(60010)

Ontarioville

(60103)

Hanover Park

(60133, 60193)

Munger

(60103)

Sherwood Oaks

(60120)
Window Repair Near Me
Are your windows foggy? It means there is a broken seal! But there is no need to worry, you don't have to replace the window, you can just replace the glass! Call ARGO GLASS & WINDOWS to schedule a free estimate
Read Latest News
Streamwood Window Repair
When planning windows repair, many homeowners are giving at first main preference to replacement of old wooden windows for a new one. And for this purpose there are serious reasons as the majority of these windows have already considerably used their working resource. Faulty windows allow to the house numerous drafts which has badly influence on house furniture, clothes and energy efficiency. Today, most of the companies, which are involved in new windows production, began to use cheaper materials, therefore new windows can serve only not more than five years. Afterwards, they will need thorough repair. Argo Window offers windows repair at any time as it understands your concerns about safety of your family. Our company specialists will replace broken glass in your house even after working hours. In case of emergency just give a call to Argo Window repair and we will quickly answer your call!
When we speak about broken window, we mean inability to perform its functions. At the same time, the problem cannot be as big as it seems to you. If all of homeowners can look after windows and make timely repairs or their maintenance, then they, of course, will serve much longer than those which were neglected. Therefore, if you have to repair for example broken seal in Streamwood, come to our company which will always render all necessary help and make fast windows repairs. Only skilled experts who are fully certified work for us. So, no need to worry about quality performance by our stuff.
For offices and other commercial property owners in Streamwood IL we have special service packages, which will bring them notable benefit performances. Argo Window repair is involved in replacement of windowpanes and repair of products from such material as: glass partitions and tables. You don't really need to spend time in search of window repair near me as we always are nearby. If you are looking for seal repair in Streamwood call us and you won't be disappointed!