Argo Glass & Windows - Hodgkins
80th Ave,

Tinley Park

,

IL

60477
Monday: 08:00 - 17:00
Tuesday: 08:00 - 17:00
Wednesday: 08:00 - 17:00
Thursday: 08:00 - 17:00
Friday: 08:00 - 17:00
Saturday: 09:00 - 14:00
Sunday: Closed
Need Window Works?
Hire the repair man you can trust!
708-328-7020
Before
After
Before
After
Before
After
Before
After
Before
After
Before
After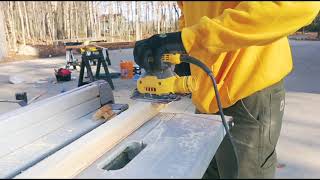 If you aren't sure where it is possible to repair broken seal in Tinley Park, then call Argo Window repair and explain us your problem
Comfort of your house will increase considerably after repair of your windows or their replacement for more modern and new ones. It will be an excellent and wise investment into your property. If we speak about repair, then we do it very quickly and with excellent quality.
Services Offered in
Tinley Park

:
Tinley Park WOOD WINDOW REPAIR
Tinley Park GLASS REPLACEMENT
Tinley Park HARDWARE / MECHANISM REPAIR
Nearest Cities we Serve
Fernway Park

(60462)

Orland Hills

(60487)

Fernway

(60487)

Goeselville

(60452)

Arbury Hills

(60448)

Oak Forest

(60452)

Country Club Hills

(60478)

Frankfort Square

(60423)

Flossmoor Highlands

(60422)

Hazel Crest

(60429, 60430)

Markham

(60426, 60428, 60429, 60445)

Midlothian

(60445)
Window Repair Near Me
Are your windows foggy? It means there is a broken seal! But there is no need to worry, you don't have to replace the window, you can just replace the glass! Call ARGO GLASS & WINDOWS to schedule a free estimate
Read Latest News
Tinley Park Window Repair
Argo Window offers services in windows and doors repair for owners of residential and commercial properties. We will repair wooden window frames, replace broken glass and we will give it absolutely new look so you won't recognize your old windows.
If your windows have come to full worthlessness and aren't subject to repair, then our skilled experts are ready to come to you and carry out exact cost calculation of your windows replacement for a new one. They will not only carefully count everything, but also will help you with proper advice for color choice and type of windows. You can always completely rely on our company and not worry about correctness of windows choice.
It is really necessary for your house to get reliable protection against any invasion and in the forefront there always windows. If they will be more reliable, your protection will be much better. Don't wait when something happens, just replace your old windows for new and strong windows and thereby protect yourself and your family.
Our company is involved in seal repair in Tinley Park for quite long time and is always ready to perform this work for you very well. Don't wait until your windows will completely become useless and just call our company for a free quotation.
Many residents living in Tinley Park Illinois and in nearby areas know well Argo Window repair and trust work quality of its experts. Therefore, if you would like to make full repairs or replacement of your windows, then for this purpose just go online and place there your application.
The usual wooden window serves in average time for not more than 10 years, but if you will make repairs and maintenance in due time, then these terms can be easily extended as much as twice. If you look for suitable window repair near me which could perform this work, then stop all the searches as we are always nearby and ready to quickly respond at your first call. We will go and repair your windows right now! Today in Tinley Park IL there aren't a lot of companies which can offer reliable and available window repair. Argo Window center carries out window repair in Tinley Park for residential and commercial property owners and can help them with the correct choice.