Argo Window repair & Glass replacement
Warrington Rd,

Vernon Hills

,

IL

60061
Monday: 08:00 - 17:00
Tuesday: 08:00 - 17:00
Wednesday: 08:00 - 17:00
Thursday: 08:00 - 17:00
Friday: 08:00 - 17:00
Saturday: 09:00 - 14:00
Sunday: Closed
Need Window Works?
Hire the repair man you can trust!
847-796-5126
Before
After
Before
After
Before
After
Before
After
Before
After
Before
After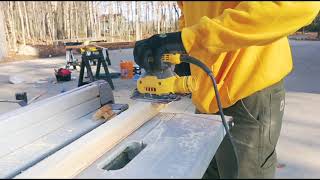 Argo Window repair offer reliable and affordable window repair in Vernon Hills
Perhaps, the most widespread type of house improvements is windows repair and majority of problems like cracked and broken glass or loss of thermal insulation on double glazed windows. In the last case there will be a leakage of air from the street inside the house.
Services Offered in
Vernon Hills

:
Vernon Hills WOOD WINDOW REPAIR
Vernon Hills GLASS REPLACEMENT
Vernon Hills HARDWARE / MECHANISM REPAIR
Nearest Cities we Serve
Aptakisic

(60069)

Prairie View

(60069)

Half Day

(60061)

Forest Lake

(60047)

Hawthorn Woods

(60047, 60060)

Gilmer

(62305, 62320, 62325, 62338, 62347, 62359)

Indian Creek

(60061)

Rockefeller

(60060)

Diamond Lake

(60060)

Leithton

(60060)

Mettawa

(60045, 60048)
Window Repair Near Me
Are your windows foggy? It means there is a broken seal! But there is no need to worry, you don't have to replace the window, you can just replace the glass! Call ARGO GLASS & WINDOWS to schedule a free estimate
Read Latest News
Vernon Hills Window Repair
And if in the summer time, that is still somehow possible to reconcile with, but in cold winter it becomes rather burdensome as energy saving of the house considerably worsens. Argo Window repair can quickly correct this problem and in case when windows have come to full worthlessness to make their full replacement.
We also make replacement of old and faulty windows for new models from wood and PVC materials. If you are planning a renovation in your house and you want to replace all windows for new ones, then before choosing the company performer just pay attention to its experience. Windows replacement is a rather complex business as installation demands big accuracy, because if it will be installed crookedly and incorrectly, than they just won't close correctly. To avoid such development of the situation it is necessary to approach responsibly and seriously to specialist's choice for this work. Argo Window repair has sufficient experience and qualification of their employees and can make windows replacement very fast and qualitatively.
Any windows repair or replacement demands certain expenditure of time and money from property owners. Therefore, if you have decided to start windows repair in your house, then prepare that workers will come inside and begin work there. To minimize quantity of people in your home, our company has developed own and very successful windows repair technique. If repair of broken seal in Vernon Hills is necessary for you, then our experts will spend for this job not more than half an hour as well as for any other small repair. Residents of Vernon Hills Illinois can be sure of quality and availability of our service as we generally work only in this area.
The company carries out seal repair in Vernon Hills directly at home of our clients and does it with high quality and very fast. For your windows repair it isn't really need to spend your time for searching window repair near me, but it will be enough just to make one simple call to Argo Window repair or to leave your application online.
Today in Vernon Hills IL our experts are the most recognizable, because in many houses in this area, there are a lot of new windows or old ones, which have been repaired by us!