Window & glass repair
N Lewis Ave,

Waukegan

,

IL

60085
Monday: 08:00 - 17:00
Tuesday: 08:00 - 17:00
Wednesday: 08:00 - 17:00
Thursday: 08:00 - 17:00
Friday: 08:00 - 17:00
Saturday: 09:00 - 14:00
Sunday: Closed
Need Window Works?
Hire the repair man you can trust!
224-223-7695
Before
After
Before
After
Before
After
Before
After
Before
After
Before
After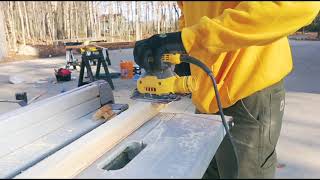 Argo Home company offers window repair in Waukegan for all property owners for very lucrative prices
Windows replacement is always carrying heavy expenses, especially when it comes to large commercial buildings. For a rational use of budget allocated for  the windows replacement it will be necessary to do very careful calculations, which have to reflect quantity of new windows, their color, style and the total cost of all replacements.
Services Offered in
Waukegan

:
Waukegan WOOD WINDOW REPAIR
Waukegan GLASS REPLACEMENT
Waukegan HARDWARE / MECHANISM REPAIR
Nearest Cities we Serve
Spaulding Corners

(60085)

Park City

(60085)

North Chicago

(60044, 60064, 60085, 60086, 60088)

Chittenden

(60031)

Gurnee

(60031, 60048)

Wilson

(61727, 61735, 61745, 61752, 61777)

Beach Station

(60087)

Bancroft Corners

(60087)

Dunes Park

(60099)

Beach Park

(60083, 60087, 60099)

Wells Corners

(60048)
Window Repair Near Me
Are your windows foggy? It means there is a broken seal! But there is no need to worry, you don't have to replace the window, you can just replace the glass! Call ARGO GLASS & WINDOWS to schedule a free estimate
Read Latest News
Waukegan Window Repair
To do it properly and in correct way you will need professional help from Argo Windows Repair Company, whose specialists have all necessary experience and knowledge for this purpose. We are a family business and are focused only on high-quality providing service. If you are looking for windows replacement of your old windows, don't wait too long, while everything will become more expensive, but order repair or replacement of windows right now!
The company serves both residential and commercial; sectors and can offer very attractive prices for repair. Call us for more detailed discussion of your application or place it directly online.
For residential property it is a little simpler as decision-making usually depends on opinion of one or two people. If you live in Waukegan Illinois area, then for windows repair or replacement you shouldn't spend your time for searching window repair near me as Argo Windows Repair will always come to your rescue.
The windows sizes and style very much depend on the general design of your house. The matter is so simple, because it's impossible just to install any of new windows without careful planning. It is necessary to choose such models which could correspond with your house's design. Only then there will be a full harmony and everything will look just beautiful. 
If it is necessary to replace broken seal in Waukegan, please go to Argo Windows Repair from Waukegan IL, which is involved in seal repair in Waukegan for a very long time. Any windows repair, whether it is a curve wooden frames, a crack in glass or the damaged window are all carried out by our skilled experts at the highest possible level. Each wooden frame is processed with special paint, which protects the window from severe influence of the weather. Call us and get best service available for broken window in your area!