Home Window Repair & Glass Replacement
S President St,

Wheaton

,

IL

60187
Monday: 08:00 - 17:00
Tuesday: 08:00 - 17:00
Wednesday: 08:00 - 17:00
Thursday: 08:00 - 17:00
Friday: 08:00 - 17:00
Saturday: 09:00 - 14:00
Sunday: Closed
Need Window Works?
Hire the repair man you can trust!
630-780-6775
Before
After
Before
After
Before
After
Before
After
Before
After
Before
After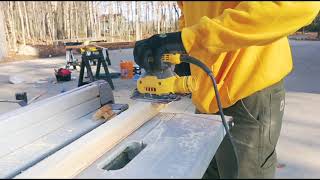 If you need window repair in Wheaton call our company for assistance
If you are thinking that repair or full replacement of house windows isn't one of the main parts of your house renovation project, then it is now the time to change your opinion. The matter is that faulty windows bear big danger to people around, especially for children.
Services Offered in
Wheaton

:
Wheaton WOOD WINDOW REPAIR
Wheaton GLASS REPLACEMENT
Wheaton HARDWARE / MECHANISM REPAIR
Nearest Cities we Serve
Carol Stream

(60116, 60128, 60132, 60188, 60197, 60199)

Gretna

(60188)

North Glen Ellyn

(60137)

Foxcroft

(60137)

Glen Oak

(60137)

Flowerfield

(60148)

Glen Ellyn

(60137, 60138, 60189)

Jewell Road

(60187)

Winfield

(60190)

Geneva Road

(60190)
Window Repair Near Me
Are your windows foggy? It means there is a broken seal! But there is no need to worry, you don't have to replace the window, you can just replace the glass! Call ARGO GLASS & WINDOWS to schedule a free estimate
Read Latest News
Wheaton Window Repair
The broken or burst windowpane can seriously wound a child. Besides, the old windows simply look ugly and spoil the appearance of the house. Also, damaged windows reduce energy efficiency of rooms as they let inside cold air from the street.
Windows can give also a few other problems, for example window shutters cannot be closed in full or insufficiently tightly. They cannot be closed up by the lock or may leave a gap, which allows noise get in the house. Argo Window repair will quickly fix all these problems and will get your windows to work as new ones. Those homeowners who plan windows replacement can count on a good price from our company. We will do everything possible in order tp leave you really pleased with our work.
Window repair is a hard task because it needs special knowledge, but many homeowners try to do it by themselves and very often can cause more damage for the windows. You will need real professionals from Wheaton IL for this job and better call them before you start to play with it. At Argo Window repair we are busy with window repair in Wheaton and can fix your windows as well. No point to wait for needed repair as we fix broken seal in Wheaton for a few minutes.
Most of residents in Wheaton Illinois have wooden windows, which time to time need repair and maintenance. Argo Window repair will do it for you and will help to save your family's budget.
Do you have your old and ugly windows in very bad shape? Just replace them for new ones and be happy! To do this you don't need to go and look for any window repair near me, because we are always here by your door, just make a short call!
We can advise you on windows color and style, so it can be identical to your house. This is very important as of it depends the general image of your property. So, don't wait long, but start to use our experience and expertise in wooden windows industry. We are always here at your service!