Arlington Heights

Window Hardware Repair
Professional Window Hardware Repair company
Dunton Ave, Arlington Heights, IL 60004
08:00 - 17:00

Monday
Open

08:00 - 17:00

Tuesday
08:00 - 17:00

Wednesday
08:00 - 17:00

Thursday
08:00 - 17:00

Friday
09:00 - 14:00

Saturday
Closed

Sunday
Doesn't open or stay up?
Fix first replace at worst! We Install, Repair and Replace
Other Servises
Need Window Hardware Repair?
Hire the repair man you can trust!
847-796-5126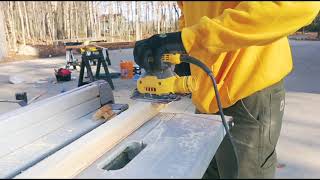 Window Hardware Repair in Arlington Heights IL
Window Hardware Repair Near Me
Get a FREE Estimate
Our specialist will do a full newew of your windows.
We focus only on your needs!
Window Hardware Repair in Arlington Heights
Hardware is included in the necessary package of door and window blocks. The duration of the entire structure depends on the quality of its components, as in most cases all parts are connected to each other and the incorrect operation of one of them can lead to more serious damage in the future. High quality mechanisms extend the service life of door and window systems by 15-25%. If you order a repair service in Arlington Heights, Illinois at ARGO Glass & Windows, the company's technicians can guarantee the best results.
When I need to get a repair service in Arlington Heights near me: List of Causes of Damage
Hardware consists of several parts that are connected into one well-functioning system. The most common cause of repair is dust and dirt that gets into the mechanism itself. Other reason why locks, balancers, operators or keepers are broken is poor quality. Moreover, in some cases, malfunctions can be corrected with a simple adjustment. Professionals of ARGO Glass & Windows company can support you by fixing components in such a way that windows or doors in your house close and open well, all functions work properly with our professional service.
Services in Arlington Heights are closely related to this service:
Where can I order repair service in Arlington Heights?
Main advantage of fixing mechanisms in Arlington Heights is the low cost compared to the total cost of installing new items. If you decide to get a repair service in Arlington Heights or have any questions, please call us or make a request on the website. Our specialist is a guarantee that the problem will be solved quickly and inexpensively. It is not worth postponing the call of a specialist for the reason that even a small malfunction in a short time can turn into a serious problem and the cost of repair will also increase.
Map of Arlington Heights, Illinois