Professional Window Repair company
Ohio St, Aurora, IL 60505
08:00 - 17:00

Monday
08:00 - 17:00

Tuesday
08:00 - 17:00

Wednesday
Closed

08:00 - 17:00

Thursday
08:00 - 17:00

Friday
09:00 - 14:00

Saturday
Closed

Sunday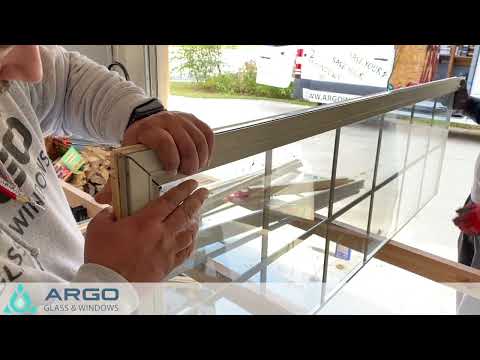 Window Repair Aurora
Window Repair Near Me
Get a FREE Estimate
Our specialist will do a full newew of your windows.
We focus only on your needs!
Window brands we repair
Pella Window Repair - Glass Replacement
Facing challenges with your Pella windows? Our Window Repair service in Aurora is here to bring effective solutions and restore their flawless operation. We're committed to providing professional and prompt services, ensuring the longevity and optimal performance of your windows.
Hurd Window Repair - Glass Replacement
Hurd windows are a symbol of quality, but if any issues surface, our Window Repair service in Aurora is well-equipped to address them. We aim to deliver quick and dependable solutions, restoring your windows to their original state. Our dedicated team works tirelessly to meet your needs and exceed your expectations.
Feldco Window Repair - Glass Replacement
Experience any issues with your Feldco windows? Worry not! Our Window Repair service in Aurora specializes in resolving such concerns with utmost precision and efficiency. We are devoted to ensuring your windows' durable and seamless operation, prioritizing your satisfaction.
Norco Window Repair - Glass Replacement
If your Norco windows are experiencing any difficulties, our Window Repair service in Aurora is ready to assist with unparalleled expertise. We focus on providing comprehensive and lasting solutions, maintaining the impeccable condition of your windows. Our commitment is to deliver quality service and ensure customer delight.
Andersen Window Repair - Glass Replacement
Andersen windows are top-tier, but should any problem arise, our Window Repair service in Aurora is proficient in handling them. We specialize in offering meticulous and effective services, guaranteeing the restored excellence of your windows. Your satisfaction and our quality service are our ultimate goals.
Milgard Window Repair - Glass Replacement
Milgard windows, famous for their superior quality, can sometimes face issues, but our Window Repair service in Aurora is here to address them swiftly and proficiently. We strive to uphold the high performance and durability of your windows, offering unparalleled service.
A modern window is a complex engineering design consisting of many components. Yet even the most expensive windows and from well-known brands, have a tendency to wear out, which means you'll need to get window repair in Aurora, Illinois soon. Contact ARGO Glass & Windows fot timely window repair that will help to avoid many problems, saving the comfort in a warm home. Our main office is located close enough to Aurora, so that we will quickly come and make your windows to delight you with their appearance for a long time to come.
When and why do I need a window repair in Aurora near me?
In most cases, it is easy to detect deviations from the normal functioning of the window structure in your house.
Visible rotted areas of wood (especially on the frame).
The sash is inseparably adjacent to the frame (adjustment is performed, the seal is changed or other work is performed according to the original cause);
Broken sill or glass (the sill is usually improperly installed);
Frequent opening or closing of the sash.
The list is far from complete, as other problems may arise individually. ARGO Glass & Windows company can provide you with needed professional service. Our specialist will immediately explain what kind of repair is needed and how to fix. Window repair service in Aurora costs several times less than replacing them, that is why do not postpone the window repair, especially in case of rotted wood.
Services which are closely linked to window repair service in Aurora are:
Window glass replacement in Aurora
If this finally the time to replace glass in a window, professionals of ARGO Glass & Windows are happy to help you. Good equipment allows to easily replace all common types of windows without the possibility of spoiling anything.
Foggy repair in Aurora
Using innovations in the sphere of repair and replacement services, the team of experts from ARGO Glass & Windows creates the possibility for effective adressing the causes of fog. We will quckly make your windows clear again.
Door repair in Aurora
In the face of our professionals you'll find reliable specialists who have an impressive experience. Using new technologies gives the possibility of your doors is not only easy to perform all the functions, but also to create a beautiful view.
Window replacement in Aurora
We offer all our clients reliable window replacement with proven products and tools. With us you will get proper result of work in a shortest possible time.
Hardware repair in Aurora
Modern hardware allows to implement any engineering ideas, while often many homeowners are faced with such a problem as defective hardware or it or it just goes wrong with time. Our craftsmen are ready to help you with any issue with your mechanisms at time convenient for you.
Professional and urgent window repair in Aurora
If you need window repair in Aurora and you are looking for a reliable company, call ARGO Glass & Windows. Window repair service in Aurora from ARGO Glass & Windows always a more affordable option compared to a radical solution to replace window structure.
Leave a request
Our specialist will estimate the condition of your windows, will take measurements and prepare a cost calculation right at your home!
Map of Aurora, Illinois
Windows Replacement Near Me
Find the best local company near Aurora, Illinois