Batavia

Foggy Window Repair
Professional Foggy Window Repair company
Wilson St, Batavia, IL 60510
08:00 - 17:00

Monday
Open

08:00 - 17:00

Tuesday
08:00 - 17:00

Wednesday
08:00 - 17:00

Thursday
08:00 - 17:00

Friday
09:00 - 14:00

Saturday
Closed

Sunday
Broken? Foggy? Condensation?
TOP - Quality glass at affordable prices! We Install, Repair and Replace
Other Servises
Need Foggy Window Repair?
Hire the repair man you can trust!
847-796-5126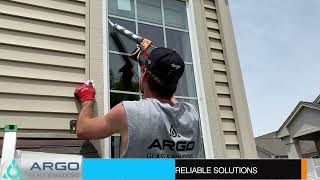 Foggy Window Repair in Batavia IL
Foggy Window Repair Near Me
Get a FREE Estimate
Our specialist will do a full newew of your windows.
We focus only on your needs!
Foggy Window Repair in Batavia
ARGO Glass & Windows is ready to help you with our high quality foggy repair service in Batavia, Illinois. The more foggy the glass of the structure, the greater the risk having a negative impact on human health. So you need to understand what causes moisture to accumulate in the glass and get the repair service. It is important to remember that the fog in your window is not as dangerous as it sounds. Behind the friction and ice is a more serious problem that threatens the windows, homes, and health of homeowners.
How to irreversibly do away with condensation on windows by foggy repair service in Batavia near me?
Actually, windows may need the foggy repair service time to time. To eliminate fog from your fogged windows, you should first check the operation of the ventilation system. It is important to ventilate the windows regularly, regardless of fog appears or not. Because high-quality double pane windows are equipped with high-quality hardware, properly installed profiles may remain stable for many years. Drops of water on double pane windows is commonly seen in kitchens with high temperature differences between outside and inside and one day you also may see not only visible drops of water, but also mold. Fogged windows can be the cause of broken glass or even future glass replacement, so you should get a foggy repair service as soon as possible. Fortunately, experienced craftsmen of ARGO Glass & Windows are able to fix any existing problems you may have in your house without replacement. Our company can provide you with professional service for foggy repair in Batavia.
Important services in Batavia that are closely linked to foggy repair:
Where I can find the best foggy repair service in Batavia
If you are looking for the best repair service you should contact ARGO Glass & Windows. Our specialists will solve any problem in the shortest possible time. Our company has vast experience in repairing windows in Batavia, particularly performing foggy repair service. With the help of our experts, the results of foggy repair will be perfect.