Belvidere IL

Home Window Repair and Replacement Service
Professional Window Repair company
S State St, Belvidere, IL 61008
08:00 - 17:00

Monday
08:00 - 17:00

Tuesday
08:00 - 17:00

Wednesday
08:00 - 17:00

Thursday
Closed

08:00 - 17:00

Friday
09:00 - 14:00

Saturday
Closed

Sunday
Struggling with window and door issues in Belvidere, IL? Argo Glass & Windows is your all-in-one solution for tackling problems like drafts, cracked glass, and malfunctioning locks. Choose Argo for exceptional service and tailored solutions to restore your home's comfort and security.
Check out our Services
Rotted Wood, Sash, Sill, Frame Repair
Window Glass Replacement
Window Hardware Repair
Sliding Door Repair
Commercial Glass Repair
Window Replacement
Foggy Window Repair
Home Window Repair
Need Window Repair?
Hire the repair man you can trust!
630-580-1437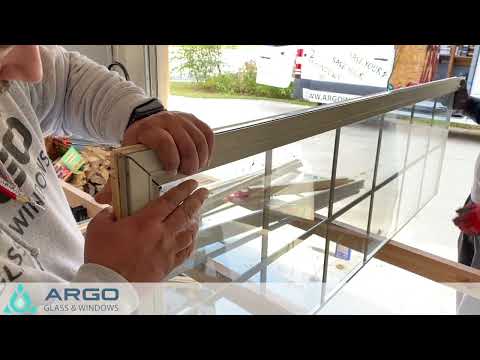 Window Repair Belvidere
Window Repair Near Me
Here what our customers say
Get a FREE Estimate
Our specialist will do a full newew of your windows.
We focus only on your needs!
Residential Window & Door Repair or Replacement Services in Illinois (Belvidere)
Comprehensive Strategies for Addressing Window and Door Issues in Belvidere, IL
Overcoming Window Challenges
The myriad of issues that can arise with windows in residential properties is a familiar concern. The importance of window repair in Belvidere, IL, cannot be overstated, as it is key to ensuring your home's energy efficiency and safety. Homeowners frequently face difficulties with broken seals, which can lead to drafts, causing discomfort and increasing energy costs as the HVAC system struggles to maintain a consistent temperature.
Cracked or fogged glass is another prevalent problem, detracting from the home's visual appeal and potentially compromising insulation. Malfunctioning locks and hardware add to the list of common window issues, which can leave homeowners feeling uneasy about the security of their property. Also, windows may become difficult to open or close, further exacerbating the situation.
Belvidere's climate and environmental factors can also contribute to the deterioration of window frames over time. As the wood rots or warps, it can infiltrate moisture, creating the perfect breeding ground for mold and mildew.  Proactively seeking professional help is crucial for homeowners in addressing these issues. This approach prevents further damage and ensures a comfortable and healthy living environment.
Belvidere Window Repair: All-encompassing Solutions
Navigating the intricate realm of window issues necessitates a versatile strategy, ensuring homeowners can adeptly tackle and overcome the obstacles that might surface. While enlisting the help of skilled specialists is undoubtedly the best solution for window repair in Belvidere, IL, several other methods can be employed to tackle these issues.
Some homeowners may opt for DIY solutions, such as weatherstripping or caulking, to temporarily address drafts caused by broken seals. These methods, while not a permanent fix, can provide some relief from discomfort and energy inefficiencies. In the case of cracked or fogged glass, homeowners can explore alternative remedies, such as window film application or temporary sealant, while they search for a more long-term solution. Although these efforts may provide temporary relief, it is essential to remember that professional intervention is crucial for ensuring the proper resolution of window issues in the long run.
When it comes to the more severe problems, such as deteriorating window frames and mold and mildew, homeowners should prioritize engaging the services of window repair specialists in Belvidere, IL. Using all these opportunities, homeowners can successfully navigate the complexities of window challenges by exploring various solutions and utilizing the expertise of window repair professionals.
Diverse Glass Replacement Options
Many glass-related issues In Belvidere, IL, can plague homeowners, adversely affecting both the insulative capabilities and aesthetic appearance of their homes. These problems, such as cracked, shattered, or fogged glass, can significantly hinder a property's overall comfort and energy efficiency. To tackle these challenges, it is crucial to explore various solutions, including professional glass replacement in Belvidere, IL, as well as alternative methods that may be employed to address these concerns.
Seeking the assistance of experienced professionals specializing in glass replacement in Belvidere, IL, is often the most effective approach. These experts offer valuable guidance on a range of glass types and finishes, allowing homeowners to choose the most suitable option. Moreover, these specialists have the expertise to identify and correct any underlying issues contributing to the glass damage, such as improper installation or seal failure, ensuring a comprehensive solution that prevents future problems.
However, homeowners may also consider other strategies for temporarily managing glass-related issues while seeking a more permanent solution. For instance, applying window film or using a temporary sealant can offer some relief from cracked or fogged glass. Although these approaches may not be a permanent solution, they can certainly rescue the situation.
By exploring various glass replacement options and leveraging the expertise of professionals in Belvidere, IL, homeowners can effectively address window glass challenges and restore their windows' functionality and appearance.
In-depth Solutions for Belvidere Sliding Glass Door Repair
Homeowners in Belvidere, IL, often encounter many problems with their sliding glass doors, which can considerably impact the functionality and security of their residences. These door-related issues encompass many concerns, such as broken rollers and tracks, compromised glass, or defective locks. To effectively address these challenges, it is vital to consider various approaches, including professional sliding glass door repair in Belvidere, IL, and other alternative methods.
Seeking the expertise of seasoned professionals for sliding glass door repair in Belvidere, IL, is frequently the most efficient and reliable solution. These experts can offer a range of options tailored to the specific issue, including replacing worn or damaged rollers, fine-tuning the tracks to ensure smooth operation, or fixing the door's locking mechanism to bolster security. In more severe cases, replacing the entire door unit may be essential to fully restore functionality and safety.
In addition to seeking professional assistance, homeowners may also explore DIY methods for addressing minor sliding glass door issues. For example, they can attempt to clean and lubricate the door tracks to improve operation or refer to online tutorials for guidance on basic lock repairs. While these approaches may provide temporary relief, it is essential to remember that expert intervention is crucial for long-term success in resolving sliding glass door problems and will contribute to the overall comfort and safety of the property.
Opportunities of Window Replacement in Belvidere, IL
In certain situations, when the extent of damage or wear on a window surpasses the scope of repair, window replacement in Belvidere, IL, emerges as the most effective solution. Various factors may lead to this decision, such as significant damage to the window frame, persistent water leakage issues, or a substantial decrease in energy efficiency.
Collaborating with experienced and reputable professionals is crucial when considering window replacement. These experts have the knowledge and skills to recommend the most appropriate window types and materials, customizing their suggestions to suit each homeowner's unique needs and preferences. Their guidance ensures that homeowners make well-informed decisions, resulting in windows that align with their specific requirements and expectations.
Besides offering valuable advice, these professionals also ensure proper installation, which is essential for the longevity and performance of the new windows.
Argo Glass & Windows provides exceptional "window repair near me" service and tailored solutions for various window challenges.
Don't allow window and door problems to compromise your quality of life. Use Argo Glass & Windows for all these needs. Our steadfast dedication to client happiness and industry proficiency establishes us as the top selection for inhabitants of Belvidere, IL.
Leave a request
Our specialist will estimate the condition of your windows, will take measurements and prepare a cost calculation right at your home!
Map of Belvidere, Illinois
Glass Replacement Near Me