Belvidere IL

Home Window Repair and Replacement Service
Professional Window Repair company
S State St, Belvidere, IL 61008
08:00 - 17:00

Monday
08:00 - 17:00

Tuesday
08:00 - 17:00

Wednesday
08:00 - 17:00

Thursday
08:00 - 17:00

Friday
Closed

09:00 - 14:00

Saturday
Closed

Sunday
Struggling with window and door issues in Belvidere, IL? Argo Glass & Windows is your all-in-one solution for tackling problems like drafts, cracked glass, and malfunctioning locks. Choose Argo for exceptional service and tailored solutions to restore your home's comfort and security.
Check out our Services
Rotted Wood, Sash, Sill, Frame Repair
Window Glass Replacement
Window Hardware Repair
Sliding Door Repair
Commercial Glass Repair
Window Replacement
Foggy Window Repair
Home Window Repair
Need Window Repair?
Hire the repair man you can trust!
847-744-8338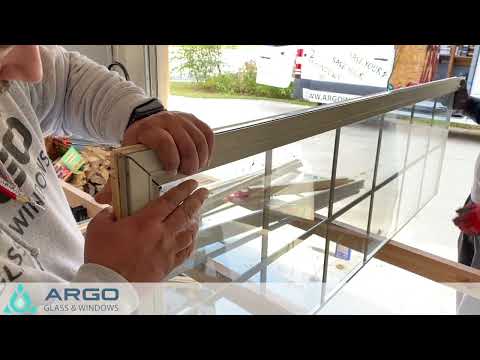 Window Repair Belvidere
Window Repair Near Me
Here what our customers say
Get a FREE Estimate
Our specialist will do a full newew of your windows.
We focus only on your needs!
People Questions
What are the typical costs and pricing ranges for your team's window services in Belvidere, IL?

The cost of our window services can vary greatly, depending on the specific requirements and the complexity of the work needed. However, we always ensure transparency in our pricing, providing detailed estimates to our customers. This approach enables clients to understand where their money is being invested and why our services are of the highest quality.

How does your company ensure a perfect insulating glazing job for your customers?

Our team is dedicated to delivering flawless insulating glazing jobs. We leverage our extensive experience and utilize top-tier materials to deliver the highest quality results. Moreover, we back our work with a warranty, providing additional peace of mind to our customers.

How are emergency window maintenance needs handled by your team?

Our team understands that window emergencies can occur at any time. That's why we offer a dedicated emergency service to tackle these urgent needs promptly and efficiently. Customers can simply contact us directly, and we will arrange for an immediate appointment.

What's the process your company follows to remove and replace damaged tracks on windows while maintaining the beauty of the property?

What's the process your team follows to remove and replace damaged tracks on windows while maintaining the beauty of the property?

How can I set up an appointment with your company for window service?

Setting up an appointment with us is simple. Just get in touch directly, and our customer service representatives will work with you to schedule a convenient time for your service. We place a high priority on customer satisfaction and aim to accommodate your needs as efficiently as possible.
Residential Window & Door Repair or Replacement Services in Illinois (Belvidere)
RESIDENTIAL WINDOW & DOOR REPAIR OR REPLACEMENT SERVICES IN ILLINOIS (BELVIDERE)
Overcoming Window Challenges
Belvidere homeowners frequently face a range of window-related issues, impairing their home's appeal, view, and energy efficiency. Many average homes have windows with wooden frames, and over the years, these frames can succumb to climate conditions, causing damage such as warping and rotting, needing repair.
Issues can also arise in the glass panes, both in single and double pane types, often manifested as a foggy appearance due to condensation between the panes. Seal failure is another common problem, leading to air leaks that decrease energy efficiency. Homeowners are often left grappling with cold drafts in winter and heat ingress during summer.
A range of solutions exists for these problems, including window repair and replacement with newer, energy-efficient types. Materials like insulated glass and vinyl frames can make a significant difference in window performance. Innovative technology like triple-pane windows offers even better energy efficiency, addressing the unique requirements of Belvidere's climate.
Additionally, parts of the window such as screens, locks, handles, and sashes might need to be repaired or replaced, further complicating homeowners' issues. Despite the challenges, with a properly repaired and operated window, homeowners can enjoy a comfortable, energy-efficient living space in their beloved, owned home.
Belvidere Window Repair: All-encompassing Solutions
Homeowners in Illinois have an array of solutions available to them when dealing with window-related issues. At Argo Glass & Windows, we recommend a range of solutions to tackle these problems. DIY methods could include repairing small parts, resealing a window to protect it against weather conditions, or replacing a damaged screen. However, when tasks call for precision and expert knowledge, such as insulated double pane window repair Belvidere or energy efficiency enhancements, our team of certified professionals is prepared to assist.
We offer fast, high-quality service tailored to residential and commercial needs. Argo's specialists handle all types of windows and use energy-efficient materials, such as heat-reflective glass, to enhance the interior comfort of homes. Moreover, we offer different options of window types and frames to match your house aesthetics and energy requirements, whether it's a single or double-pane window.
Our locally owned company ensures smooth, safe, and responsible repair processes. We do more than just window repair Belvidere; we also instruct individuals on the correct upkeep necessary to ensure prolonged window durability. We provide an array of products from high-quality glass, various window frames to reliable handles, all crafted to withstand different weather conditions.
As a leading provider in the field, we leverage the latest technology to diagnose issues, like condensation or window seal problems, and provide efficient repair Belvidere services. Our experience and professional approach make a significant difference, and many homeowners choose us as their trusted window repair contractors. Always remember, when it comes to safety, and preserving your view, don't DIY what professionals can handle better.
Belvidere, IL: Diverse Glass Replacement Options
Windows with cracked or damaged glass panes can present homeowners in Belvidere with various problems, such as compromised security, safety risks, and diminished energy efficiency. With years of professional experience, we recommend homeowners consider their DIY options for minor damage, which can be as simple as applying a window seal to secure a single pane. However, when it comes to extensive damage, glass replacement Belvidere becomes inevitable.
In these situations, we offer efficient solutions to replace your broken or cracked windows. Our experts, with a keen eye for style, can recommend options that suit your home's unique view and size. Homeowners may choose between double and single paned windows; double pane windows, though pricier on average, ensure greater energy efficiency by reducing heat loss.
Whether the job is as small as a window seal or as significant as a frame and pane replacement, our professionally operated process ensures the work is executed flawlessly. We've also got your commercial glass replacement needs catered to, with expertly installed options designed with safety, security, and efficiency in mind. Trusting professionals like us guarantees top-notch service and protects homeowners from the potential risks of DIY solutions.
In-depth Solutions for Belvidere Sliding Glass Door Repair
Belvidere's residential and commercial properties often face issues with doors. The most common problems involve damage to glass, door parts, or the hardware that enables smooth operation. Our company suggests DIY methods for minor repairs, like the replacement of door handles or locks, to those well-versed in door technology.
However, tasks like sliding glass door repair Belvidere might be beyond the skill set of an average DIY enthusiast. Here, professional service is necessary to ensure high-quality work, security, and appropriate style. Argo's expert team can handle a wide range of door types, from French to patio doors, considering your design requirements.
Over the years, our professionals have developed highly efficient solutions for issues ranging from faulty rollers and handles to air leaks, even handling the installation of new doors. With larger doors, the size and weight render the job more complex, but our seasoned installers are equipped to handle it.
We can supply a variety of premium materials intended for repairs or replacements, enabling you to select the optimal options that align with your style and price range. In regards to sliding door repairs, we provide replacement parts like rollers, locks, and trim materials, installing them swiftly at a reasonable cost.
We conduct regular upkeep, protecting your investment while assuring your doors perform at their peak over a prolonged duration. In terms of the installation of exterior or interior doors, we harness advanced technology and utilize premier products. We're committed to delivering fast, professional repairs that enhance your view and security. Trust Argo for all your door repair and replacement needs.
Opportunities of Window Replacement, Belvidere
Belvidere residential and commercial property owners often seek professional "window replacement Belvidere" services, such as those offered by our locally owned and operated company. As experts in the installation of various types of windows, from single to double and triple panes, we provide not just an improvement in view and interior style, but a significant boost in energy efficiency. Argo's well-trained technicians, with their vast experience, ensure that whether it's a broken window or a dated one, the replacement process is flawless and affordable.
We offer a wide range of materials for window frames, including energy-efficient wood. From patio to screen windows, every type and size is replaced with precision, using high-performance products. While DIY replacements may seem good, professionals recommend that homeowners leave this responsible task to experienced installers.
Our service also includes advising on the ideal window design suited to your property, considering the desired efficiency and aesthetics. In providing our solutions, we don't just replace, but upgrade, transforming your windows into a great feature of your property. We take immense satisfaction in offering a wide-ranging guarantee on all window replacement services, cultivating lasting confidence and satisfaction among our clientele. Selecting Argo's window replacement services equates to choosing a provider that transcends mere replacement Belvidere, installing windows that enhance the appearance and functionality of your property, all at a reasonable price.
Leave a request
Our specialist will estimate the condition of your windows, will take measurements and prepare a cost calculation right at your home!
Map of Belvidere, Illinois
Windows Replacement Near Me
Find the best local company near Belvidere, Illinois