Bensenville IL

Window Repair
Professional Window Repair company
York Rd, Bensenville, IL 60106
08:00 - 17:00

Monday
08:00 - 17:00

Tuesday
08:00 - 17:00

Wednesday
Closed

08:00 - 17:00

Thursday
08:00 - 17:00

Friday
09:00 - 14:00

Saturday
Closed

Sunday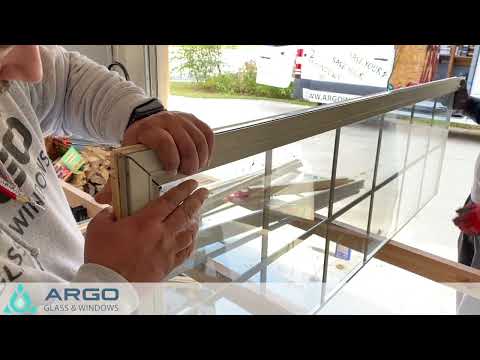 Window Repair Bensenville
Window Repair Near Me
Get a FREE Estimate
Our specialist will do a full newew of your windows.
We focus only on your needs!
If you need a window repair in Bensenville, choose ARGO Glass & Windows. Our office is located near Bensenville, Illinois, which allows to get to your home quickly and start to do window repair as soon as possible. Homeowners should order a repair service to monitor their condition. If you trust ARGO Glass & Windows, you can get high quality result of work.We have successfully repaired many windows and often receive positive feedback from our customers.
What if I need to get a window repair in Bensenville near me?
Residents of Bensenville often face the following problems:
you see the space between the sash and the frame;
the appearance of condensate projects with visible rotted areas on wood;
your sill is installed incorrectly or the sash as well as the frame are damaged.
ARGO Glass & Windows company can offer all the residents of Bensenville professional service at an affordable price for window repair. Our craftsmen are able to fix all the problems of any complexity in your house, including rotted wood or broken sill.
Some additional services to window repair, which are available in Bensenville:
Window glass replacement in Bensenville
If your window glass is broken or damaged, it is advisable to replace it as soon as possible. In this case, immediate replacement of glass in the window is required, which can be carried out by our specialists.
Foggy repair in Bensenville
In case you need to repair your fogged windows, you need to contact a reliable company. Our specialists always work properly without unnecessary noise and dust.
Door repair in Bensenville
In order for doors to maintain useful function for a long time, they need to be inspected and sometimes repaired. Contacting our company for your door repair will give you the security and comfort you need again.
Window replacement in Bensenville
Windows will not last forever and may need to be replaced. If necessary, our technicians can modify the hardware and provide important advice on maintaining the new window structure.
Hardware repair in Bensenville
If you are concerned about your hardware problem, you can contact us for immediate repair. Our specialists can guarantee the quality of service and speed of work.
Window repair in Bensenville with the help of professionals
This means that you will soon need to get the window repair service. Our experts not only perform excellent window repair in Bensenville, but also are able to restore your windows to their original condition. After our window repair service, your window will look like new or better again! Windows are practical products that comply with all manufacturing standards to serve for decades. It should also be noted that in the process of repair service we use only reliable, durable and safe materials.
Leave a request
Our specialist will estimate the condition of your windows, will take measurements and prepare a cost calculation right at your home!
Map of Bensenville, Illinois
Windows Replacement Near Me
Find the best local company near Bensenville, Illinois