Bensenville

Sliding Door Repair
Professional Sliding Door Repair company
York Rd, Bensenville, IL 60106
08:00 - 17:00

Monday
Open

08:00 - 17:00

Tuesday
08:00 - 17:00

Wednesday
08:00 - 17:00

Thursday
08:00 - 17:00

Friday
09:00 - 14:00

Saturday
Closed

Sunday
Hard to Sliding or Broken?
Get your Sliding Door working like NEW! We Install, Repair and Replace
Other Servises
Need Sliding Door Repair?
Hire the repair man you can trust!
847-796-5126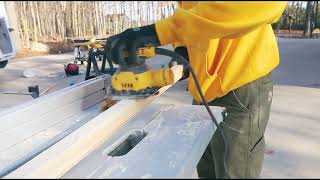 Sliding Door Repair in Bensenville IL
Sliding Door Repair Near Me
Get a FREE Estimate
Our specialist will do a full newew of your windows.
We focus only on your needs!
Sliding Door Repair in Bensenville
Nowadays, glass doors are no longer a new thing for anyone. Moreover, if in the past they were mainly used in shops, cultural buildings and public places such as train stations or airports, today glass doors can be found in almost every office as well as in other residential and commercial buildings. This trend is common, especially for big cities. Taking into account all the differences in material and design, door repair should be done only by experienced and specially trained professionals. ARGO Glass & Windows can provide you with the necessary door repair services in Bensenville, Illinois by a specialist.
A regular break in the door that could lead to a door repair service in Bensenville near me
Residents of Bensenville usually prefer to install glass doors, such as patio, sliding, french or wood doors. However, it happens that it loses its function and can even be in need of replacement. The main reasons for door repair are:
The lock is broken.
Problems, which cause the glass replacement.
ARGO Glass & Windows company can offer you professional service in Bensenville for door repair. Our team of experienced craftsmen can fix any french, sliding, wood or patio door that you have in your house.
Services at Bensenville as important, as door repair:
Glass door repair service in Bensenville
We suggest contacting ARGO Glass & Windows. The experience of our staff allows us to solve almost any problem. When you leave your relationship, the manager will contact you and agree on the date and time of the artisan's departure. Our craftsmen have extensive experience in serving window structures and glass products. We do professional door repair in Bensenville at affordable prices. If you need the advice of an experienced craftsman, call us by phone or place an application on the website, we will contact you as soon as possible and answer all your questions, provide proper and fast door repair service.
Map of Bensenville, Illinois