Bensenville

Window Hardware Repair
Professional Window Hardware Repair company
York Rd, Bensenville, IL 60106
08:00 - 17:00

Monday
Open

08:00 - 17:00

Tuesday
08:00 - 17:00

Wednesday
08:00 - 17:00

Thursday
08:00 - 17:00

Friday
09:00 - 14:00

Saturday
Closed

Sunday
Doesn't open or stay up?
Fix first replace at worst! We Install, Repair and Replace
Other Servises
Need Window Hardware Repair?
Hire the repair man you can trust!
847-796-5126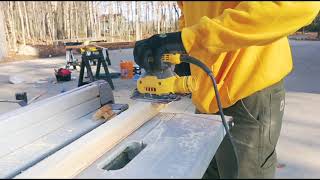 Window Hardware Repair in Bensenville IL
Window Hardware Repair Near Me
Get a FREE Estimate
Our specialist will do a full newew of your windows.
We focus only on your needs!
Window Hardware Repair in Bensenville
Every homeowner who has installed windows wants them to stay functional for a long time and not cause any inconvenience. To achieve this result in the long run is possible only on the terms of service. Mandatory time of service, as a rule, is window adjustment. Window structures are complex systems that require not only proper maintenance but also careful selection of all mechanisms. For one reason or another it may be necessary to repair, adjust or replace some parts. ARGO Glass & Windows offer repair and replacement services in Bensenville, Illinois.
When and why should I repair the hardware in Bensenville near me?
Window mechanisms are operators, balancers, lock, keeper and so on. They all require support by regular adjustment and maintenance.
If window parts are completely broken, a repair service is required, for example if you want to replace a window handle due to a crack or if this handle does not fit the overall style of the interior. ARGO Glass & Windows company can offer you professional service for repair in Bensenville. Our craftsmen can help you by fixing damaged mechanisms in your house.
Other major services in Bensenville:
How to achieve the desired result and high quality of work performed in Bensenville
ARGO Glass & Windows offers its services to repair or replace hardware in Bensenville. We have extensive experience in both installation and repair of glass products. If you want the issues to be resolved fast and properly, our specialists are ready to help you in Bensenville. On our site you can read customer reviews that are always satisfied with the final result. To get a repair service you can leave a request online or call our specialist who will advise you on the case and you can agree to the arrival of a specialist at a time convenient for you.
Map of Bensenville, Illinois