Buffalo Grove

Sliding Door Repair
Window repair & Glass replacement
5/5
Professional Sliding Door Repair company
2380, 545 W Depot Pl, Buffalo Grove, IL 60089
08:00 - 17:00

Monday
Closed

08:00 - 17:00

Tuesday
08:00 - 17:00

Wednesday
08:00 - 17:00

Thursday
08:00 - 17:00

Friday
09:00 - 14:00

Saturday
Closed

Sunday
Hard to Sliding or Broken?
Get your Sliding Door working like NEW! We Install, Repair and Replace
Other Servises
Need Sliding Door Repair?
Hire the repair man you can trust!
224-400-9073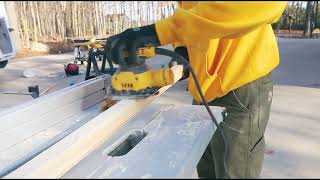 Sliding Door Repair in Buffalo Grove IL
Sliding Door Repair Near Me
Get a FREE Estimate
Our specialist will do a full newew of your windows.
We focus only on your needs!
Sliding Door Repair in Buffalo Grove
Nowadays, glass doors are no longer a new thing for anyone. Moreover, if in the past they were mainly used in shops, cultural buildings and public places such as train stations or airports, today glass doors can be found in almost every office as well as in other residential and commercial buildings. Such doors allow you to form a truly unique design, expanding the visual space, adding light to the room of your house in Buffalo Grove. Of course in the end glass products are considered to be the most long-lasting, but sometimes you have to do door repair. ARGO Glass & Windows company is ready to provide you with high quality door repair service in Buffalo Grove, Illinois.
What means I need a door repair service in Buffalo Grove near me?
Patio, wood, sliding or french doors need to be fixed for many reasons and the main ine is broken glass that can cause the glass to be in need of replacement. To avoid a complete door replacement, you should consult an expert to do the door repair. ARGO Glass & Windows company can provide you with a professional service for high-quality door repair in Buffalo Grove. Our team of experienced craftsmen will solve existing problems with wood, sliding, patio or French doors of your house.
Services in Buffalo Grove such as door repair:
How to order door repair service in Buffalo Grove
However, it is better to leave such glass door repair to professionals. Improper evaluation of attempts may damage the glass during correction. When you leave your relationship, the manager will contact you and agree on the date and time of the artisan's departure. Our craftsmen have extensive experience in serving window structures and glass products. The experience gained over the years helps us to provide this service in Buffalo Grove on top of the line. We provide a full range of door repair services, including glass door replacement. When door repair is entrusted to our specialists, everything is done properly and quickly.
Map of Buffalo Grove, Illinois