Crystal Lake IL

Window Repair
Professional Window Repair company
4410 IL-176, Crystal Lake, IL 60014
08:00 - 17:00

Monday
08:00 - 17:00

Tuesday
08:00 - 17:00

Wednesday
Closed

08:00 - 17:00

Thursday
08:00 - 17:00

Friday
09:00 - 14:00

Saturday
Closed

Sunday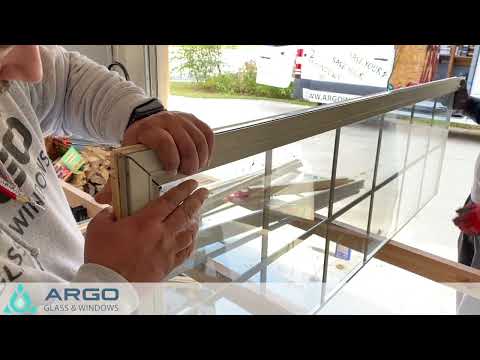 Window Repair Crystal Lake
Window Repair Near Me
Get a FREE Estimate
Our specialist will do a full newew of your windows.
We focus only on your needs!
In order not to be aware of repair problems, residents of Crystal lake, Illinois insert quality windows, thinking that it will help get rid of window repair services. Indeed, a quality product will help reduce the occurrence of any breakdowns, but no one is immune from bad weather and any other external influences, such as the penetration. In case problems with the windows do arise, you should not give your property into the hands of inexperienced workers, who do not even have positive feedback from satisfied customers. When it's time for window repair service in Crystal lake, ARGO Glass&Windows is exactly what you need. Our specialists are only spoken of as professionals in their field. We have already done window repair of any complexity more than once, and the location of our office allows us to quickly drive up to your house in Crystal lake and get the job done.
Why do windows break and need window repair service in Crystal lake, near me?
Modern windows are technically complex systems and they must be serviced in a timely manner so that they do not break, serve for a long time and do not cause unnecessary problems, as rotted wood, with a sudden failure of window parts – from sash and frame to the sill. One of the first reasons is the very complex design of the profile, the daily use of which often leads to the fact that the fittings or parts of a window, such as sill, frame or sash wear out. Rubber seals as part of the clamping mechanisms quickly fail under the influence of temperature changes, dirt and dust, aggressive exposure to sunlight and moisture, which also can lead to appearance of rotted areas on the wood. Thus, the tightness of the structure deteriorates. Window repairs are often needed as prevention of mechanism breakdowns. Over time, this mechanism wears out and so that the breakdown does not become fatal for the windows, it is recommended to call the craftsmen to adjust the windows. It is not worth saving on such things as calling the master, since self-repair will cause an even more severe deterioration in the operation of the mechanism and, as a result, expensive and inappropriate window repair. Our masters will carry out the window repair in Crystal lake as conveniently as possible for you and only with professional service. It's easy to fix all the broken parts in your house, just contact ARGO Glass&Windows company and be pleasantly surprised by the quality and prices.
Another services, that you can get from our company in Crystal lake:
Window glass replacement in Crystal lake
It sometimes happens that the glass in your window may crack or break. In this case, an urgent replacement of glass in the window is required, which can be carried out by our specialists.
Foggy repair in Crystal lake
When contacting our company for repair your foggy windows, our craftsmen can start to eliminate the problem at any time convenient for you. Our specialists always work accurately, without unnecessary noise and dust.
Door repair in Crystal lake
We believe that every homeowner should have doors that perform their function perfectly. Turning to our company for a repair service, your doors will again provide you with the necessary security and comfort.
Window replacement in Crystal lake
Our company provides window replacement services in a short time. If necessary, our masters can adjust the fittings and give important tips on caring for new window structures.
Hardware repair in Crystal lake
If you need to repair accessories, you should contact a trusted company. Our specialists can guarantee the quality of the services provided and the quick completion of the work.
How to deal with these problems, living in Crystal lake city?
ARGO Glass & Windows provides repair and maintenance. We correctly diagnose breakdowns and carry out high-quality window repair service in Crystal lake city. Our employees have extensive experience in window repair. The company's specialists will provide you with quick assistance in solving the problem.
Leave a request
Our specialist will estimate the condition of your windows, will take measurements and prepare a cost calculation right at your home!
Map of Crystal Lake, Illinois
Windows Replacement Near Me
Find the best local company near Crystal Lake, Illinois