Deerfield IL

Window Repair
Professional Window Repair company
Chestnut St, Deerfield, IL 60015
08:00 - 17:00

Monday
08:00 - 17:00

Tuesday
08:00 - 17:00

Wednesday
Closed

08:00 - 17:00

Thursday
08:00 - 17:00

Friday
09:00 - 14:00

Saturday
Closed

Sunday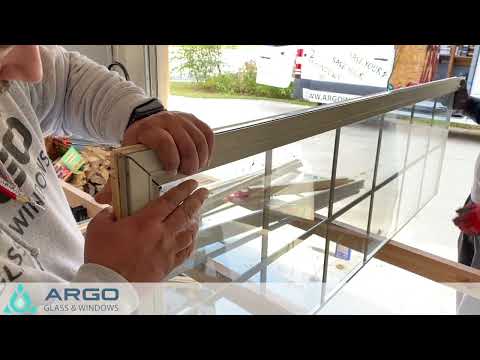 Window Repair Deerfield
Window Repair Near Me
Get a FREE Estimate
Our specialist will do a full newew of your windows.
We focus only on your needs!
No matter how reliable the window is, it will withstand the heavy loads and experience the natural tears when you open and close the window, put the window in the air and change the summer / winter schedule. Although there are specific reasons why windows need to be repaired. Fearful of giving away their windows to non-professionals, homeowners are looking for the best option for window repair in Deerfield. ARGO Glass & Windows offers professional window repairs to all residents of Deerfield, Illinois.
Why is there a need for a window repair service in Deerfield near me?
In general, first reasons that are easy to identify are always rotted wood and a visible gap between sash and frame, because all the consequences of its influence on our health and the appearance of the room can be seen and felt.
The installation was performed unprofessionally, in violation of the requirements for the installation of a window sill, frame or sash.
Rotted areas on a wood
Broken window sill.
The necessary professional service in Deerfield can be provided by ARGO Glass & Windows company. Our experts will fix all the issues of any complexity in your house, as they have vast experience in performing window repair.
Other available services in our company that are closely related to window repair service in Deerfield:
Window replacement in Deerfield
It is often possible to replace the glass when it is new or in good condition. Actually replacing glass is not an easy task, so it must be performed only by professionals.
Foggy repair in Deerfield
If you are looking for fast foggy repair service, we recommend you to get the help of our specialists. This service provides quick and efficient repair of windows in their place without removing the glass.
Door repair in Deerfield
Having problems with functions of your door, you need to find a trusted company to get a repair service. We have experience in repairing doors and in most cases we can repair the door on site.
Window replacement in Deerfield
There are situations when you can't get rid of any existing defects and you need to get the window replacement service. Such a service involves cleaning all parts of the window and replacing it with a completely new unit.
Hardware repair in Deerfield
Even if you have some problems with functioning of your hardware, you should to enlist the help of professionals. We can easily solve all issues that cause malfunctions.
How to solve existing problems by window repair in Deerfield
If the window is broken, do not ignore this issue and delay repair service. When you call our company specialists, you can report the problem over the phone and discuss in your area what changes you would like to make to repair and update windows. ARGO Glass & Windows does window repair in Deerfield. We offer affordable prices for window repair service. Our specialists are ready to drive up at a convenient time for you and carry out the necessary preparatory diagnostics for further window repair in Deerfield.
Leave a request
Our specialist will estimate the condition of your windows, will take measurements and prepare a cost calculation right at your home!
Map of Deerfield, Illinois
Windows Replacement Near Me
Find the best local company near Deerfield, Illinois