Downers Grove IL

Window Repair
Professional Window Repair company
Main St, Downers Grove, IL 60516
08:00 - 17:00

Monday
08:00 - 17:00

Tuesday
08:00 - 17:00

Wednesday
Closed

08:00 - 17:00

Thursday
08:00 - 17:00

Friday
09:00 - 14:00

Saturday
Closed

Sunday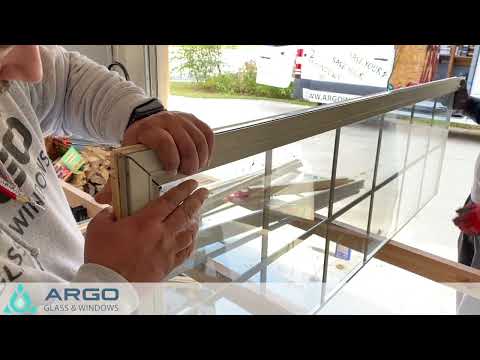 Window Repair Downers Grove
Window Repair Near Me
Get a FREE Estimate
Our specialist will do a full newew of your windows.
We focus only on your needs!
We are accustomed to the fact that windows must work properly and fulfill their functions. However, they cannot permanently protect your home from noise, cold, heat, or intrusion. You need to get a regular service maintenance and sometimes window repair, even if there is no apparent reason for this. A specialist will carry out a full diagnostics of your structures, pay attention to the fittings, thanks to which they function, inspect the seals, their condition and fit to the frame. ARGO Glass & Windows offers window repair and maintenance services in Downers grove. Our experienced craftsmen will solve a problem of any complexity accurately and quickly, as our main office is located very close to the Downers grove, Illinois.
The reasons for the malfunction that lead to the window repair in Downers grove, near me:
improperly performed installation of the sill;
poor quality of the product;
wood in frames regularly absorbs moisture, that is why you have rotted wood;
the frame is damaged;
long service life;
the sash is deformed;
the sill is broken;
the handle rotates 360 degrees;
destruction or increased wear of the seals;
the sash of the window opens simultaneously in tilt and swing modes.
If you do not follow the rules of operation and do not take care of the windows in time, this will lead to a gradual deterioration in performance and, ultimately, to breakdown. To avoid this, it is necessary to timely and correctly follow the recommendations for caring for the windows, as well as monitor the correct operation of the mechanism. We would like to draw your attention to the fact that if the window has begun to work worse or there are rotted areas on it, you need to call the specialist for the window repair. In order to get the best window repair service in Downers grove, we recommend calling a specialist of ARGO Glass&Windows company. An experienced master will quickly and efficiently repair windows in your house, easily fixing all problems with professional service.
Services, that you can also use, living in Downers grove:
Window glass replacement in Downers grove
Our company is engaged in glass replacement both in old windows and modern window constructions. We undertake work of any complexity, which speaks of our work experience and allows us to perform everything efficiently and quickly.
Foggy repair in Downers grove
No one is safe from fog on their windows, and in this case, it is very important to hire professionals to repair your windows. We can deal with this problem and will solve it as soon as possible.
Door repair in Downers grove
We believe that every home should have doors that will not only provide comfort and coziness, but also security. If the door needs repair, you need to urgently get the help from our company's specialists in order to eliminate any possible problems in the future.
Window replacement in Downers grove
If you are looking for craftsmen who specialize in window replacement, you can find the right specialists in our company. We will do the job with a guarantee of the desired result.
Hardware repair in Downers grove
Repairing hardware is a quite popular service among homeowners and any changes in the operation should be responded to immediately. Our company can provide complex repair service for your hardware in a short period of time.
Where to get the best specialists for window repair service in Downers grove
If at least one of the above reasons appears, it is strongly recommended to carry out urgent repair of faulty window elements. Timely call of the master will allow you to identify the reasons for the malfunction of the window structure in time, as well as carry out high-quality window repair, using special tools and equipment. Many fundamental factors depend on the correct functioning of the window, such as sound and noise insulation, maximum heat retention in the room, as well as its external aesthetics and attractiveness. Therefore, if your window is broken or needs adjustment, you should not postpone solving this problem. Looking for the best specialist in Downers grove, you can get the help of ARGO Glass&Windows company. We have a special service team that will provide you with high-quality window repairs as soon as possible. Request a call back or leave a request for the window repair service in Downers grove and our managers will quickly contact you for quick assistance.
Leave a request
Our specialist will estimate the condition of your windows, will take measurements and prepare a cost calculation right at your home!
Map of Downers Grove, Illinois
Windows Replacement Near Me
Find the best local company near Downers Grove, Illinois