Downers Grove

Window Replacement
Professional Window Replacement company
Main St, Downers Grove, IL 60516
08:00 - 17:00

Monday
Open

08:00 - 17:00

Tuesday
08:00 - 17:00

Wednesday
08:00 - 17:00

Thursday
08:00 - 17:00

Friday
09:00 - 14:00

Saturday
Closed

Sunday
WE OFFER WINDOWS AND DOORS
For every Budget and Style We Install, Repair and Replace
Other Servises
Need Window Replacement?
Hire the repair man you can trust!
847-796-5126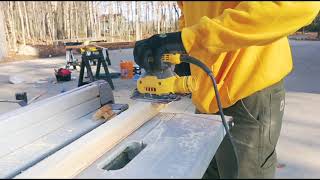 Window Replacement in Downers Grove IL
Window Replacement Near Me
Get a FREE Estimate
Our specialist will do a full newew of your windows.
We focus only on your needs!
Window Replacement in Downers Grove
Have you ever thought about the time for window replacement? This is not a tribute to fashion, but a rational decision. Those who are tired of painting the surface, annual insulation and pasting of frames are in a hurry to get rid of wooden structures. Remember how hard it is to care for a tree. It looks beautiful in the first years, but the longer the period of use, the more the disadvantages are visible. It is necessary to periodically clean the surface from peeling paint and apply new products. ARGO Glass&Windows company can help you to perform the window replacement in Downers grove, Illinois.
The advantages of window replacement service in Downers grove, near me:
increasing the energy efficiency of the premises - due to their high insulating qualities, the double hung windows retain heat well in winter and pleasant coolness in summer;
comfort in the room - high heat and sound insulation properties, as well as the tightness of the structure will provide favorable conditions inside;
ease of use - the use of reliable fittings and a well-thought-out design makes it easy to open and close the sash, as well as choose the optimal position, for example, micro-ventilation;
interior decoration - the models sold for sale are made in a modern design, look very beautiful, harmoniously fit into different interior styles.
Main problems, which lead to window replacement are usually closely related to glass, wood and casement, as exemplified by broken glass or casement and rotted wood. To get all the benefits listed, you need to order professional service for window replacement in your house, by contacting a specialized company ARGO Glass & Windows. It offers customers from Downers grove a full range of services on attractive terms, including window replacement service in Downers grove, while specialists will fix all the broken parts to make your double hung windows fully functional.
Other services in addition to window replacement service in Downer grove, to take a close look at:
The advantages of window replacement service in Downers grove at ARGO Glass&Windows company
We offer our clients only high-quality windows, the price in your city for which is much higher than our offers. The company's specialists are ready to create custom-designed windows for you, the installation of which will decorate any apartment in Downers grove. Window replacement by our professionals, a guarantee that your windows will last for decades without repair. You do not have to waste time on trips to our office, because all you need is to call us on the phone or just leave a request on the website and consider that the problem has already been solved!
Map of Downers Grove, Illinois