Elgin

Sliding Door Repair
Professional Sliding Door Repair company
Highland Ave, Elgin, IL 60123
08:00 - 17:00

Monday
08:00 - 17:00

Tuesday
08:00 - 17:00

Wednesday
08:00 - 17:00

Thursday
08:00 - 17:00

Friday
09:00 - 14:00

Saturday
Closed

Closed

Sunday
Hard to Sliding or Broken?
Get your Sliding Door working like NEW! We Install, Repair and Replace
Other Servises
Need Sliding Door Repair?
Hire the repair man you can trust!
847-796-5126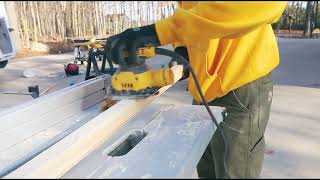 Sliding Door Repair in Elgin IL
Sliding Door Repair Near Me
Get a FREE Estimate
Our specialist will do a full newew of your windows.
We focus only on your needs!
Sliding Door Repair in Elgin
Thanks to modern technology, glass doors have a long service life. However, various external factors, as well as improper operation and lack of regular maintenance, lead to premature breakdowns. Even if your door structures have minor defects in fasteners or difficulty in opening, it is necessary to call qualified craftsmen as soon as possible. This will help to avoid serious damage and large expenses in the future. The specialists of ARGO Glass&Windows company carry out glass door repair of various types and designs with a long-term guarantee, providing a professional service in Elgin, Illinois.
Causes of door breakages, which lead to door repair service in Elgin, near me
The most popular glass doors among residents of Elgin are sliding, patio, wood or french doors. Sooner or later, the warranty period ends or even without waiting for its ending hinges, locks, door handles fail. There are many reasons for this: from improperly selected fittings in the manufacture of doors, ignoring loads and operating conditions to unskilled installation.
Reasons to get the door repair service:
Structural wear.
Visual mechanical damage from impacts and chips.
Distortions of the door leaf.
Hacking attempts and using the wrong key.
Lost keys.
Increasing security by making door protection more complex.
Broken glass, which also can lead to its replacement.
Having some problems with a patio, french, wood or sliding door in your house, you need to contact specialists for door repair service in Elgin. Specialists of ARGO Glass&Windows company can help you to fix any problem, providing with professional service for door repair without replacement.
Other services in addition to door repair in Elgin:
Benefits of door repair service in Elgin from our company
The rich experience of both the installation of glass products and door repair service in Elgin allows the employees of our company to do work at the highest level, taking into account even non-standard situations, understanding how to bring the product back to its original state promptly, without extra costs. We use only high-quality certified materials that will last a long time and reliably and postpone the need for the next door repair.
Map of Elgin, Illinois