Professional Glass Replacement company
Highland Ave, Elgin, IL 60123
08:00 - 17:00

Monday
Open

08:00 - 17:00

Tuesday
08:00 - 17:00

Wednesday
08:00 - 17:00

Thursday
08:00 - 17:00

Friday
09:00 - 14:00

Saturday
Closed

Sunday
Broken? Foggy? Condensation?
TOP - Quality glass at affordable prices! We Install, Repair and Replace
Other Servises
Need Glass Replacement?
Hire the repair man you can trust!
847-796-5126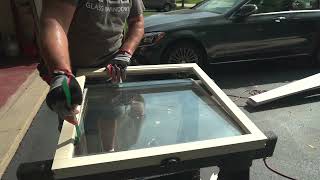 Glass Replacement in Elgin IL
Glass Replacement Near Me
Get a FREE Estimate
Our specialist will do a full newew of your windows.
We focus only on your needs!
Glass Replacement in Elgin
There are such unpleasant situations when the only way out of them is to get the glass replacement service. This service is very popular among the owners of these products. Which is not surprising at all, because it is she who allows you to significantly save your budget. Why - the answer is extremely simple. Thanks to such manipulations, if obvious damage is found, there is no need to purchase a new window. It is enough to replace only a few components. Glass replacement will help you restore the coziness and comfort in your home. Sooner or later, the glass in the windows has to be changed. It is very easy to break glass, which is why this problem is urgent for so many. Most often, glass is damaged due to a directional impact. In some cases, they become covered with cracks or completely crumble into pieces. ARGO Glass&Windows can offer you a professional window glass replacement service in Elgin, Illinois.
Why window glass replacement service is needed in Elgin, near me
For both commercial and residential buildings, there may be several reasons for replacement:
cracks and chips appear on the glass of the double pane window;
mechanical damage to glass upon impact;
exposure to sudden temperature changes, which also can lead to fog;
incorrect installation and as a result the sash could deform;
deformation of the double pane window profile;
incorrectly selected size;
the glass in the sash is broken or has fog.
To reduce the risk of cracks in the glass unit and depressurization of the structure, it is better to order the window glass replacement service in Elgin rom a company where experienced specialists work. ARGO Glass&Windows is exactly that place, where all your commercial or residential properties in Elgin can have needed professional service. We can fix all the problems of any complexity in your house.
 Services in Elgin, which also can be interesting for you, as glass replacement:
Where to order window glass replacement in Elgin
Since the glass replacement in a window requires not only compliance with the dimensions and accuracy, but also the complete tightness of the glass unit, we recommend that you contact our company to call professional specialists who will perform the glass replacement on the day of ordering. We guarantee you excellent quality and full compliance with all installation requirements. Our many years of experience will allow us to satisfy all your wishes. We are professionals in this matter, which is why we will complete everything in the shortest possible time.
Map of Elgin, Illinois